Interested in becoming a Salesforce System Architect, but still have some questions about it? Travis, a System Architect in our West Virginia office, has the answers.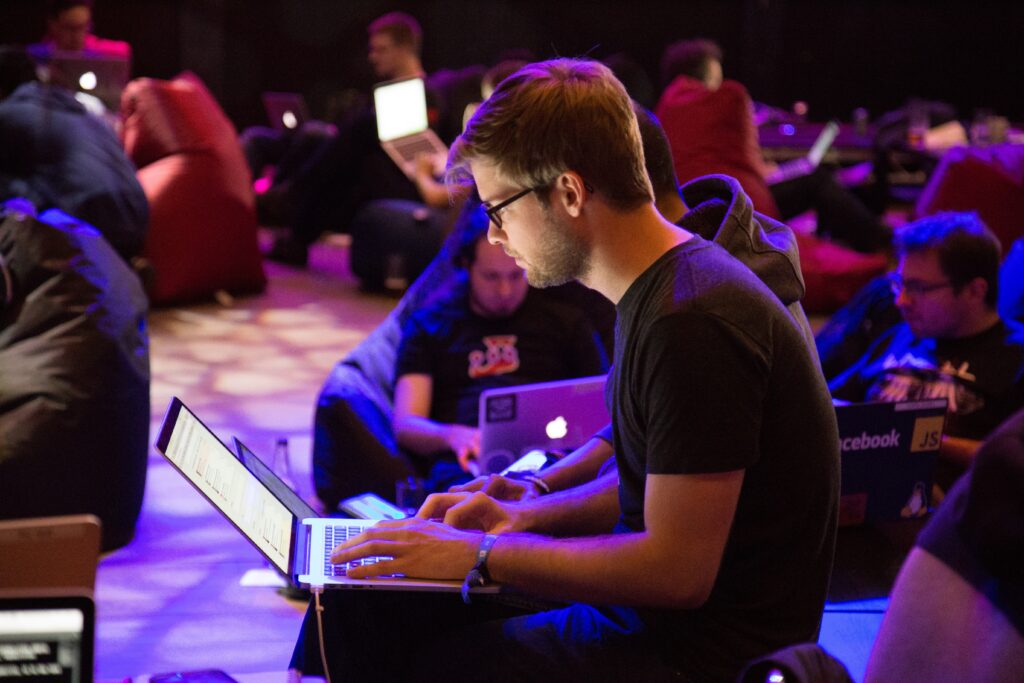 Is the Salesforce recommended material enough to prepare me for the Salesforce System Architect Certification? 
Yes. I think that in the beginning, it may be a little overwhelming. Make sure you understand the content well and don't get discouraged. If some of the details seem like a little too much to memorize, just have a general understanding of everything. If you have excellent general knowledge, you should be okay on the exam. Some of the exams do get more specific than what you would ever actually need in a working situation, like the Identity and Access Management Designer exam in particular. So there are some things that you have to memorize, but I think that if you have a good understanding of all the content, you should be okay.
Is the System Architect certification a prerequisite for another certification, or is it the end of the career path?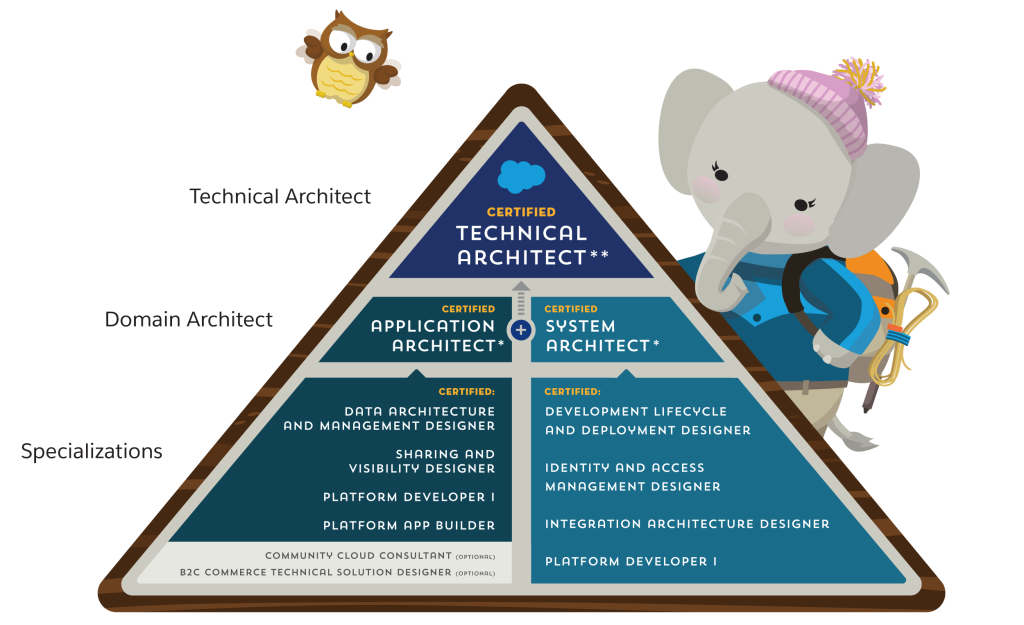 Source: Trailhead Architect Overview 
The next step for a Salesforce System Architect is to become an Application Architect and then a Technical Architect. For the Salesforce System Architect and Application Architect, you need to pass four exams per certification. Once you get the certifications, you're considered either a System Architect or Application Architect, depending on your achievements.
Becoming a Salesforce Certified Technical Architect (CTA) is a little bit different. There isn't an exam as far as questions and answers that you go online to take. It's actually like sitting in front of a board of people who have achieved the Salesforce CTA. They ask you questions about the solutions you present and then decide whether you should be a CTA as well.
Do you recommend following some particular order for the certifications?
I recommended starting with Salesforce Platform Developer I certification to understand the basics of Salesforce. They're so specific compared to the other exams, so it is better to start with that one. Also, none of the other certifications build on the other. All three are separate topics.
How long does it take to become a certified Salesforce System Architect?
It depends. Things were a little different for me. It took me one year, which is probably a little unique. Salesforce says it typically takes three to five years and requires working with the Salesforce platform. But I kind of jumped through things a little bit as I didn't have to learn much about the background and best practices because I already had experience with that. In my case, I was just learning the Salesforce platform and how to put that together with my experience. It's going to depend on how much time you have to study, and what your regular work is. If your regular job involves many things related to the exam, you're going to gain that knowledge more quickly. It just depends on your situation.
What other certifications or technologies would you recommend learning to be a well-rounded Salesforce architect?
As far as the certifications and Salesforce go, there are Certified Consultant certifications for different areas like Sales, Service, and Experience Cloud. You can get those and obtain a deeper knowledge of Salesforce and the technologies they offer. 
The MuleSoft certification is something I've seen a lot about lately. I've been studying MuleSoft quite a bit because many customers and Salesforce team members are using it. I recommend learning anything popular with your customers and your work area.
The big thing is just having a perfect understanding of the Salesforce platform and the fundamentals because you can apply those fundamentals to anything the customers need. 
Did you use other materials besides Trailhead from Salesforce?
I did for a little bit right before I took the exam. I looked at some practice exams just to know what I should expect. I found some excellent pages but others were out of date. You have to be careful, there is lousy information floating around that can encourage you to make mistakes.  
Some useful resources:
What makes a good Salesforce System Architect?
If you want to become a good Salesforce System Architect, you need to:
Understand the customer's requirements and how to translate those into actual functional tasks.
Be able to work with others. Most of the time, architects are almost consultants within a company. You're not just going to start a task, then sit back and work on it in isolation for a month. You need to be directly involved.
Communicate well. Whether it's the people on your team or your customer, you need to learn how to give the best advice in a way they understand.
Have patience. Never jump into things too quickly. Always take your time and investigate. It's okay to have questions. In those situations, it is better to say: 'I'm going to do a little research. And I'll get back to you.'

If you want to learn more, we highly recommend going over these two resources: