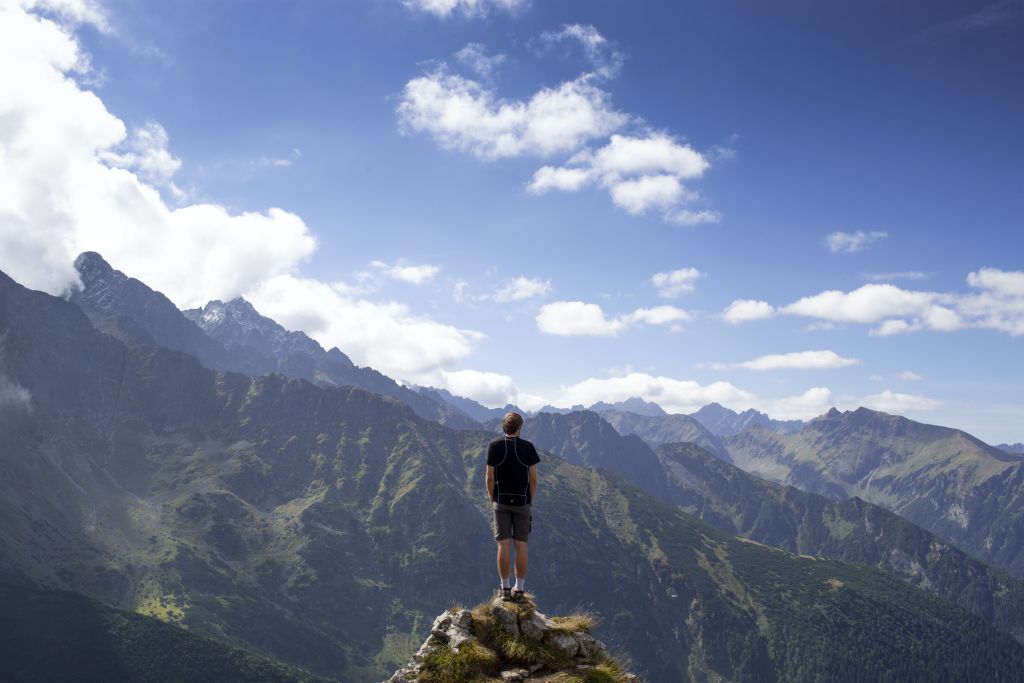 Have you become a Salesforce Certified System Architect yet? Travis has and he did it in an impressively short amount of time, so we asked him to share his experience. Before we jump into it, let's get some background on Travis and learn more about him. 
He worked with .NET applications for about seven years.
Likes Salesforce's certification paths because you can show your prior knowledge.
Changed his career path by complementing his prior knowledge with Salesforce.
Has been working with Salesforce for about four years.
Challenges to becoming a Salesforce System Architect, 
Developer, Designer, Architect?
Challenge Accepted

Switching to a new career path can be daunting. That's why we asked Travis what challenges came along with the process of getting these certifications.
Whenever we start something new, there is a certain level of anxiety or fear. This situation, though expected, can hit us like a cold shower at 5 am. This is all part of the process of going in-depth on a new topic. Working with new information also opens up a new area to explore, requiring the necessary amount of research behind it. One of the main challenges Travis found is when working in areas where you have no past experience or you don't yet know the basics. These areas bring more interesting challenges. 
I just had to spend a lot of time learning Salesforce well, before I moved into the more in-depth topics

Travis. Oktana Salesforce System Architect
For some people, time management is not an issue. But for us mortals, this may not be the case. Becoming a Salesforce System Architect will take a bite out of your daily routine and that will be an adjustment. This makes sense because most people work and study at the same time. Travis emphasizes the importance of staying motivated and finding the time to study.  Especially if you work in a different area where you are developing different skills. 
Set aside some time every day to go through the Salesforce recommended material

Travis. Oktana Salesforce System Architect
The path seems pretty simple, right? We start with Salesforce Platform Developer I Certification to get a handle on all the basics, then we continue onwards! One key point to remember though is not to get ahead of things. Each module deserves time and attention. It may seem intuitive to go into the nitty-gritty or jump ahead. However, you could bump into uncharted territory down the line, which may derail or put a stop to your master plan, and nobody wants that. That's why Travis reminds us to give ourselves some space and take the time we need to work through each of the modules.
Focus on one area or topic at a time. It could get a little more confusing if you don't.

Travis. Oktana Salesforce System Architect
Valuable Resources to become a Salesforce System Architect
Salesforce's learning platform, Trailhead, helps you accelerate your digital transformation. The System Architect Certification consists of four different certifications, each with its own trails and trailmixes to help guide you. As was previously mentioned, Travis recommends completing the Platform Developer I Certification first,  then going on to the other three. These trails are hands-on guides with examples that allow you to experience what you're working on. There is also plenty of documentation and other resources. On top of that, the gamified experience will surely help you keep motivated. On the whole, the trails, plus all the other resources, can be overwhelming at first. That's why keeping calm and studying as much as you can before the exams are your best bet. 
Travis loves the data and seeing what works best. What about you? To get an idea of which module you are most interested in, here is a short description of the modules coming after the Platform Developer I Certification. You will also get an example of how to go about taking the exams. This was the path Travis followed. Let's see if this works for you!
Integration Architecture Designer: This certification is more about active learning. Travis mentions following the recommended material. And he also highlights that general best practices were useful along with his prior experience and knowledge. The exam focuses on a specific scenario, where you'll have to understand the requirements of the customer. This depends on the apps and data your customer needs and how they should be evaluated and handled. 
Identity and Access Management Designer: This certification gets more challenging. Experience in this area is a big factor. The exam focuses on details, configuration, and authentication. It's all a matter of learning new concepts that will broaden your skills. Travis also points out that the customer and their technologies come into play and influence your decision-making process. Understanding the relationship between the customer and Salesforce is a must.    
Development Lifecycle and Deployment Designer: Woohoo! We're here. This one focuses on the development lifecycle. From development to production and testing, you will go through the methods and steps behind it all. Travis reminds us that the process will inevitably be linked to the customer's needs. Again, the key is to find the best fit for the customer. 
A Day in the life of a Salesforce System Architect
Now you have an idea of how to tackle the certification, we also asked Travis what his daily work looks like. He shared that his actual work is similar to the exams. Good to know, right? Knowing the customer and their requirements is always a must. To do this, strong communication and learning how to ask the right questions are definitely game changers when it comes to dealing with customers. The following is a sample of questions you might ask yourself, he says:
Do we already have a lot of existing applications accessing them?

How do we need to sync all these things in real-time?

Travis. Oktana Salesforce System Architect
In a Nutshell
Here are some of the best tips to remember:
Prior knowledge and best practices can be really helpful.
Try not to get overwhelmed by all the content.
Don't memorize. 
Take your time to understand the content you are learning.
If you fail the first time, try again! Don't be discouraged.
Don't hurry! In the end, this is all to further your career.


If you want to know more about the information Travis shared with us, we also recommend checking out our Salesforce System Architect: Tips, Role, and Responsibilities article and our webinar about Travis' full experience.