What is the Customer 360 Platform? 
Salesforce Customer 360 is the core Salesforce Platform that connects your marketing, sales, commerce, service, and IT teams with a single view of your customer data, helping you grow relationships with your customers and your employees. It includes a full range of Salesforce products that help your company keep everything connected in one system.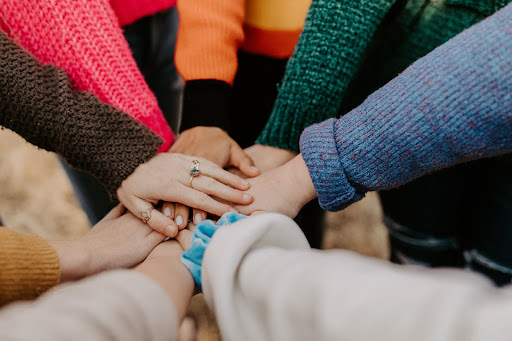 Discover what you can do with the Customer 360 Platform
Salesforce Customer 360 Platform is built to work with countless applications to provide a seamless customer experience that allows you to run your organization smoothly. 
One of the ways you can integrate the Customer 360 Platform with other programs is by using Salesforce Appexchange, a marketplace for apps that can be installed easily into your Salesforce org. Integration can also be done with MuleSoft Anypoint Platform, you can connect any system, application, data, and device to unleash the full power of Customer 360.
Customer 360 has a solution for every phase of your customer's journey. The more teams you unite, the more you know, and the better you grow.
So, what are the teams you can unite under this scalable CRM platform? Sales Cloud, Service Cloud, Marketing Cloud, Experience Cloud, Slack, and Commerce Cloud just to name a few. 
Customer 360 gives everyone in your company the ability to access crucial data and make smarter, faster decisions.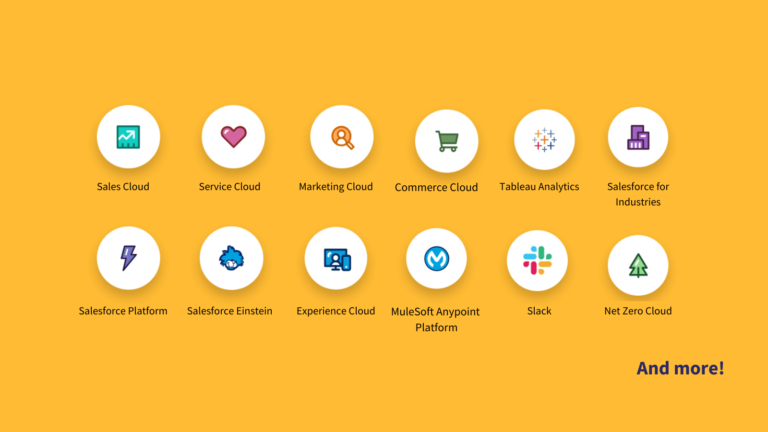 We have helped our customers take full advantage of Customer 360 Platform, integrating it with over 30 different technologies. Here are some of the success stories:
External API developer community
Our customer, a large installer of interior finishes for US homebuilders, needed help to grow their external API developer community to promote integrations with builders, suppliers, and vendor partners.
In order to create a new community to support the growth of API for buyers and prepare the way for future APIs, we used MuleSoft Anypoint API Community Manager. Our team worked closely with the customer to create a developer portal that showcases the API with technical and business documentation, and a mocking service to allow developers to try the API on the site. 
Through the Experience Cloud, we were able to customize the community theme to ensure it remains consistent with the overall brand. Using Salesforce CMS cards throughout, we could simplify management of the site's content and provide a space to showcase APIs in development (i.e. "Coming soon").  
Results
Launched the developer portal and gave access to builders which reduced their onboarding time by 80%
Streamlines Data Management with Salesforce
Our customer, a Professional services company specializing in Salesforce digital transformations, identified an opportunity to create an abstraction layer on Salesforce to simplify and streamline data entry and management for their clients.
Our client partnered with us to build a new application using Visualforce, React, ts-force, and TypeScript to give their clients a better interface to manage events, opportunities, leads, and comments. This new Salesforce application provides a simplified user interface, unifying management for all 4 object types on one page (translated in both English and Japanese). 
Results
The key partners and customers will start using the product as soon as the MVP of the product launches. 

Companies who use Salesforce to create meeting minutes, action items, input their sales activities and customer details, saved more than 50% of their time.
If you are interested in reading more about our success stories, we recommend you check out Oktana's Success Stories. 
Oktana achieved 'Expert' status for the Customer 360 Platform specialization
In 2022 Oktana achieved 'Expert' status for the Customer 360 Platform specialization in the Salesforce Partner Navigator program, the highest level for the category. 
As a software development company that helps customers innovate, 100% of our Salesforce projects use at least one of the Customer 360 specializations. Most of these projects require implementation of other Salesforce clouds that we have vast expertise, such as Experience Cloud, Service Cloud, and MuleSoft. 
The Customer 360 Salesforce Specialization requires demonstrated and validated expertise in eight Salesforce Customer 360 areas. Through our customer projects, established demonstrated knowledge and expertise in AppBuilder, Heroku, Integration Services, JavaScript Designer, Mobile, Platform, Process Automation and Security & Privacy.
Did you know we are also Salesforce Summit Partners? Check out how we achieved Summit (previously known as Platinum).