Our team of Salesforce experts can help you develop a new AppExchange app from scratch, help your business migrate your existing products to AppExchange, provide support services for the apps developed, and more.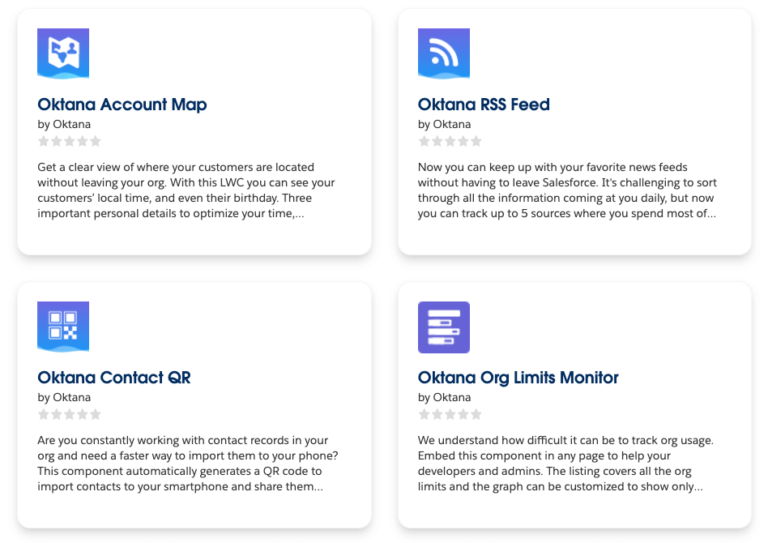 A couple of years ago, we created Tok. A flagship Salesforce app designed to help keep organizations in close contact at all times. Our app was built on Salesforce Chatter, allowing instant messaging, team messaging, and groups to connect within Salesforce. That way, conversations were safe, secure, and archived within your Salesforce instance. Your team never had to leave Salesforce to talk and collaborate. This app was our star project, used internally in daily communication and widely used by other companies. 
With Tok's success in the market, and as our team grew, so did our internal product development team; we developed more than 13 ready-to-install Appexchange apps with over 1500 downloads.
Here is a list of some of the latest apps designed by our team:
These apps are FREE, and you can fully use these solutions without payment. If you need a custom app for your organization, we can build it for you from scratch. Check out our services.