Oktana had the opportunity to sponsor the Salesforce World Tour event in New York City last week. We wanted to thank everyone that took the time to stop by and visit our booth. It was great to hear about everyone's Salesforce goals as we discussed ways we could work together to help make those goals happen.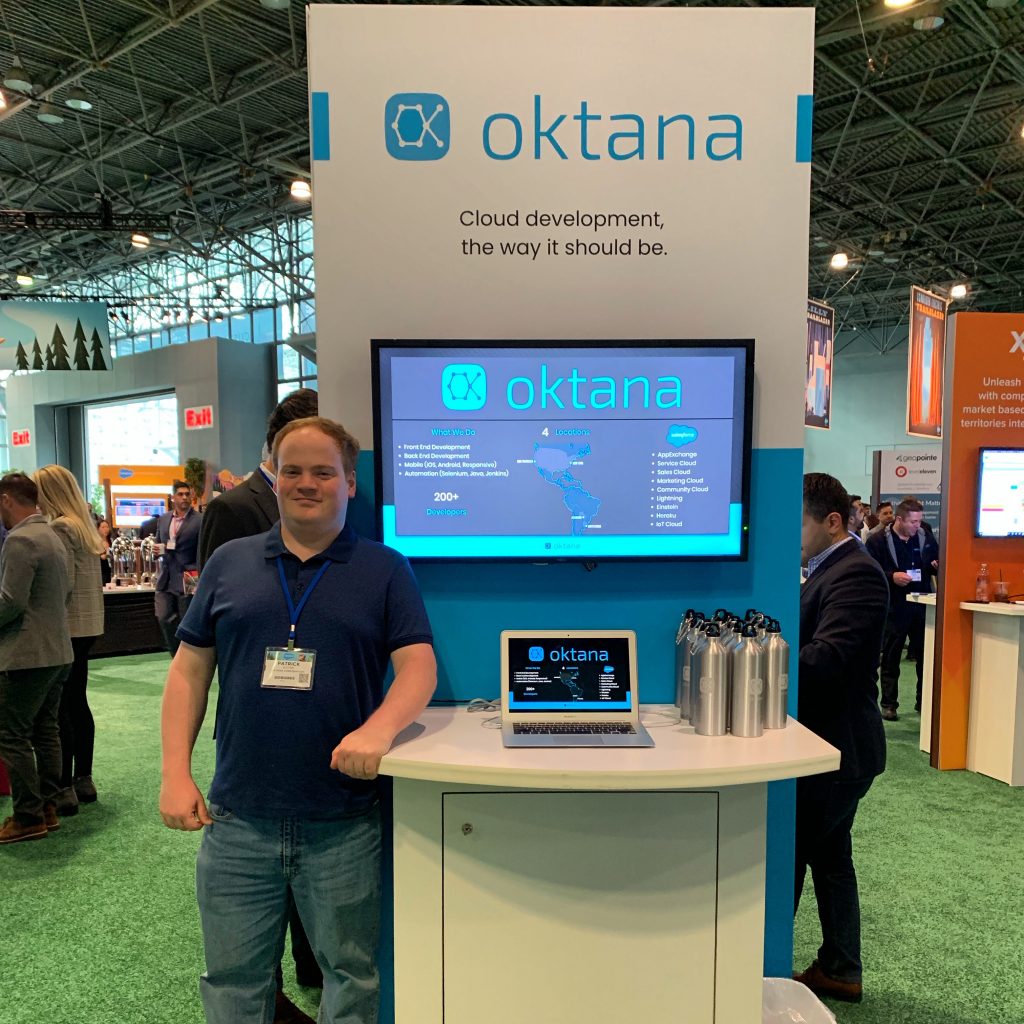 We love the atmosphere at Salesforce events. Everyone is excited about new products and the possibilities for new partnerships. We're always looking for new ways to get involved, too. Whether you're looking for help in implementing Salesforce or building tools to take your organization to the next level the team at Oktana is there for you. Be sure to keep an ear open because we'll be at more events later this year and Dreamforce season is quickly approaching.
We appreciate you joining us for this event and hope to see you soon. If you want to know more about our work, go check out our latest success stories. Our team has worked with different organizations and their projects. We are Salesforce platform experts and offer custom development to help you build your platform and solve the right problems.