Challenge: Understanding sales and customer service data 
Our partners needed help better understanding their sales and customer service data. Predicting the likelihood of quote acceptance by the customer, before approvals. For customer service, they needed to predict how much effort would be required, and a way to make it easier to identify articles that can help resolve support cases.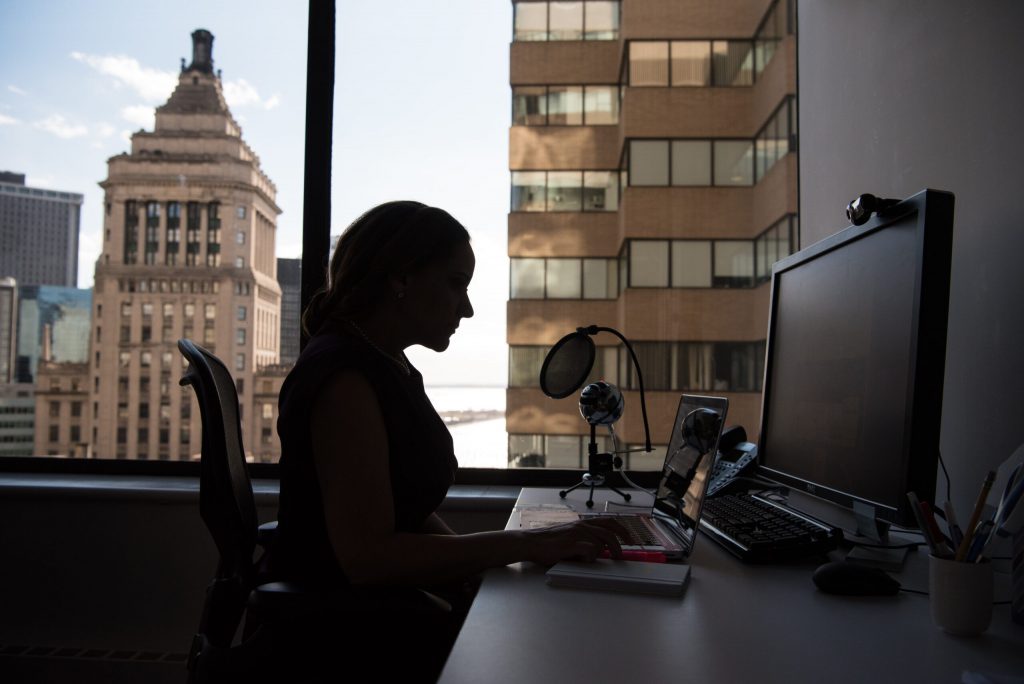 Solutions: integrate Einstein Discovery 
We identified our partners needed to integrate more business and artificial intelligence into their processes. We leveraged Tableau CRM, the business analysis engine from Salesforce that allows you to build datasets on top of the data already in Salesforce, or outside the organization. We started by creating dashboards to give better visibility to these datasets. We worked to improve flows and generate predictions.
Our Approach
Einstein Discovery is the AI solution within Tableau CRM. It explores the data for you to discover what the data hides and any insights it can provide. This technology can be used to create a "story" with the dataset because it finds the patterns and relationships within fields that explain what can be done. It can be used to understand data and give suggestions on what actions you can take next. After analyzing the data stored in your Salesforce or external org,  it predicts what will happen to other records.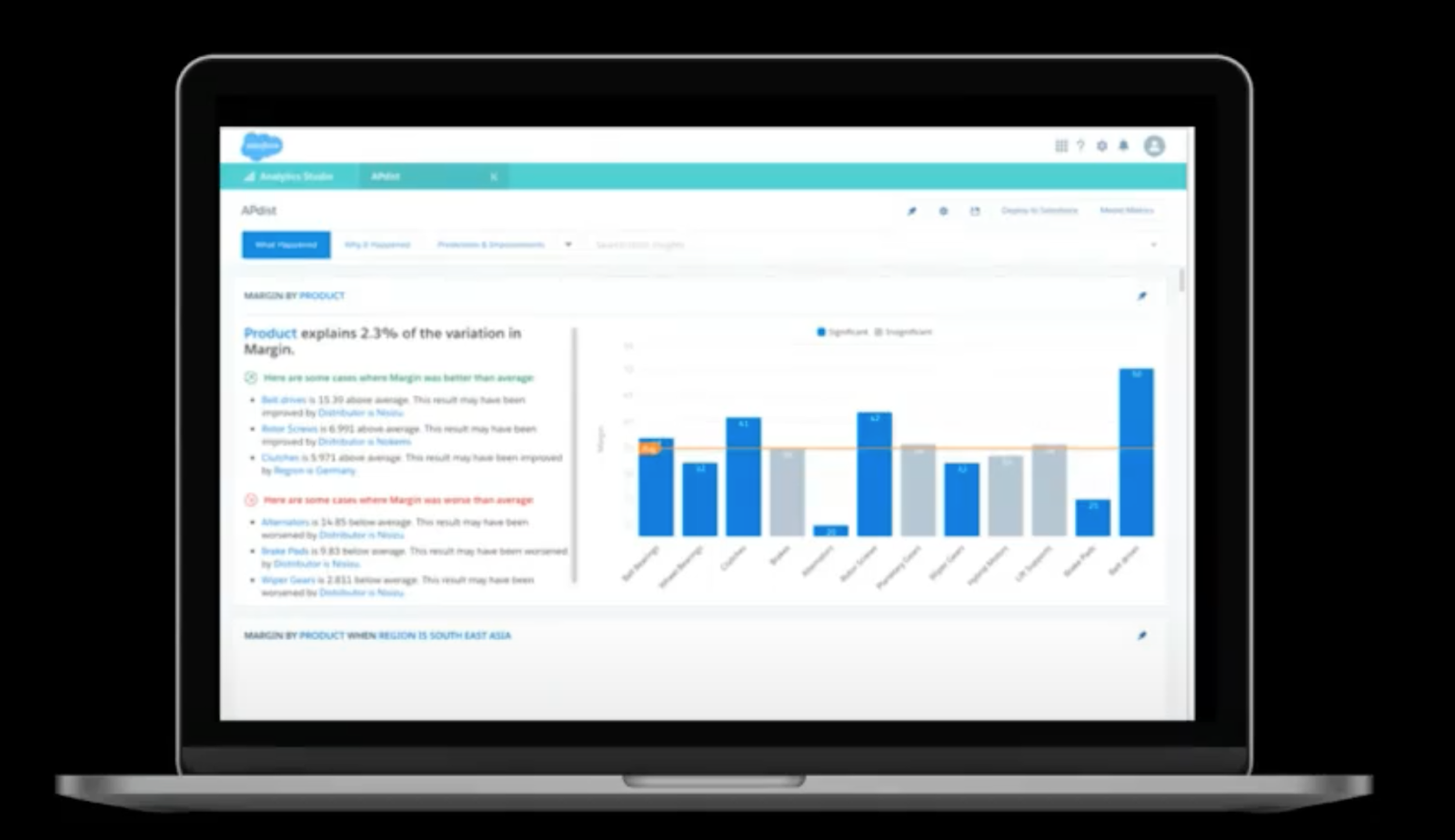 Here is an example of how a data discovery story looks once it is created. It starts by inspecting the data, analyzing it, and finally, you're presented with a dashboard. It includes a panel with explained dimensions, fields, values, and variabilities.
Customer Service
Using our expertise, we have helped our customers build different scenarios and the data around that. In one of the use cases that we created,  one of the requirements was to embed flow into a community. A flow where the user enters information to create a Salesforce case. The aim of this flow, which embeds some Salesforce Lightning Web Components, was to differentiate cases for better organization. 
Using Einstein Discovery, our team could predict how many business hours it would take for the support team to close a user's request. Additionally, it identifies articles that can help you solve that particular case. Articles that might solve their problem instead of having to create a ticket. Users can see the Einstein prediction when a case is viewed within the Salesforce org. 
Sales Quotes
We have also worked on a use case for sales quotes. The prediction is the likelihood of acceptance from the customer. This quote is then approved by the manager and whoever is in charge of that area. 
Our recommendations
For Einstein Discovery solutions projects, and all types of projects we recommend defining the components and how they will interact with each other. Build simplified versions of the components and implement the interaction points between them. This will help you prove that your design works. Once the design has been proven, then it's time to expand your focus on delivering the larger project. It's always better to discover design flaws early in the process. 
Read more about Oktana services and request a quote.