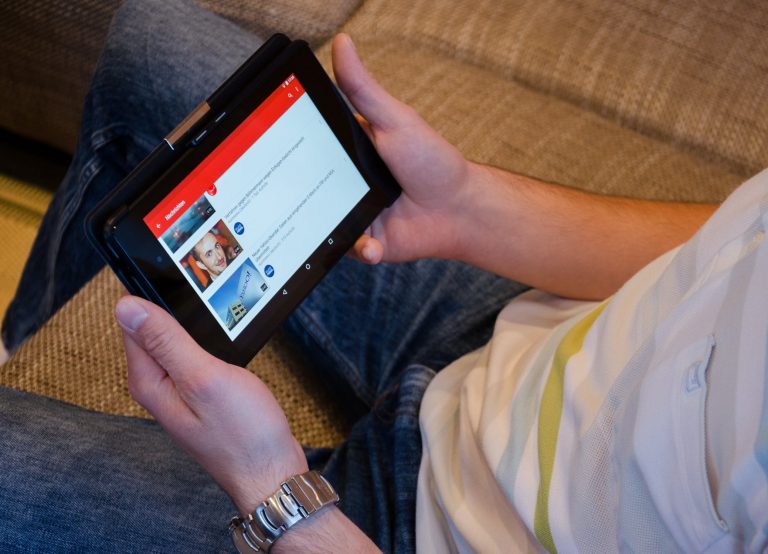 Videos can be a strategic ally when it comes to communicating complex and important messages. Think about training the team on that new app you just purchased to increase sales productivity or that anniversary message from the CEO that cheers everyone up. Both are messages that need to be understood clearly and that have a greater impact when they feel more personal. Oktana YouTube makes your life easier by creating a place in your Salesforce org to embed and share YouTube videos to communicate with your team.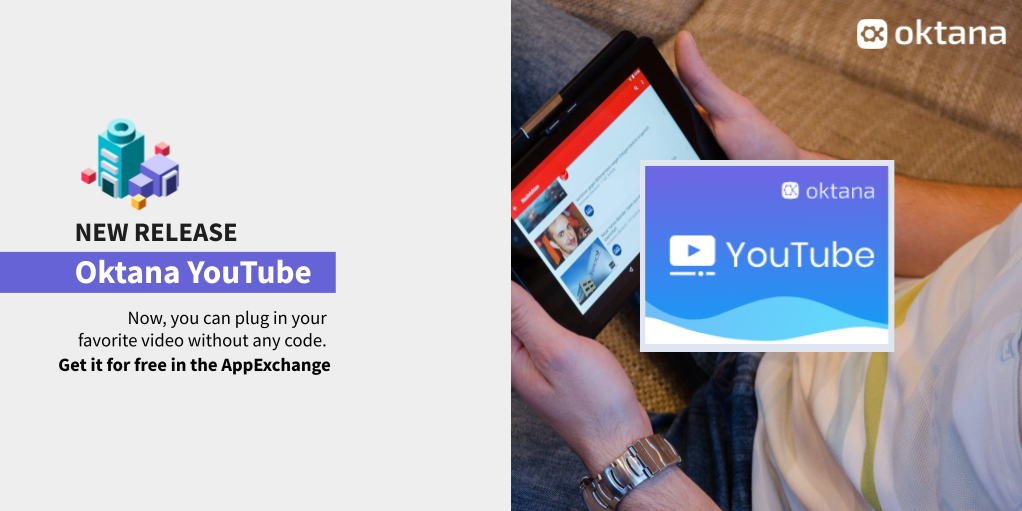 No code needed: Oktana YouTube is all about simplicity
Oktana Youtube is based on the Lightning Web Component technology. It is easy for Salesforce admins to install it from the AppExchange and to enable it on any Salesforce page. Drag and drop the component and you will be all set.

Alexis M. – Developer @Oktana Peru
Simplicity is at the core of Lightning Web Components and Oktana YouTube is no exception. Installing it from the AppExchange takes three (3!) clicks. Once the component is installed, you just enable it on the Salesforce page of your preference. The Lightning App Builder makes this easy for you. Drag the component and drop it wherever you prefer. As you can see, no coding skills are required to add Oktana YouTube to your org.
Admins have full control
As an admin, you get to decide whether to embed a corporate video for all of your users or let them decide what to watch according to their needs. That's up to you. If you need them to watch a specific video (let's say a tutorial, a demo, or a message from the team lead), paste the YouTube ID in and you are all set. If you prefer them to be able to search, just leave the YouTube ID blank.
Oktana YouTube means flexible layout
As you create a new page in Salesforce, you also decide where to place your components. We recommend the upper right corner as the best spot, but you can move it according to your needs. Oktana YouTube also allows you to adjust the title and the height to fit your expectations. Good enough? You get the same flexibility on desktop and mobile. It doesn't matter where you are, you can always watch your embedded videos.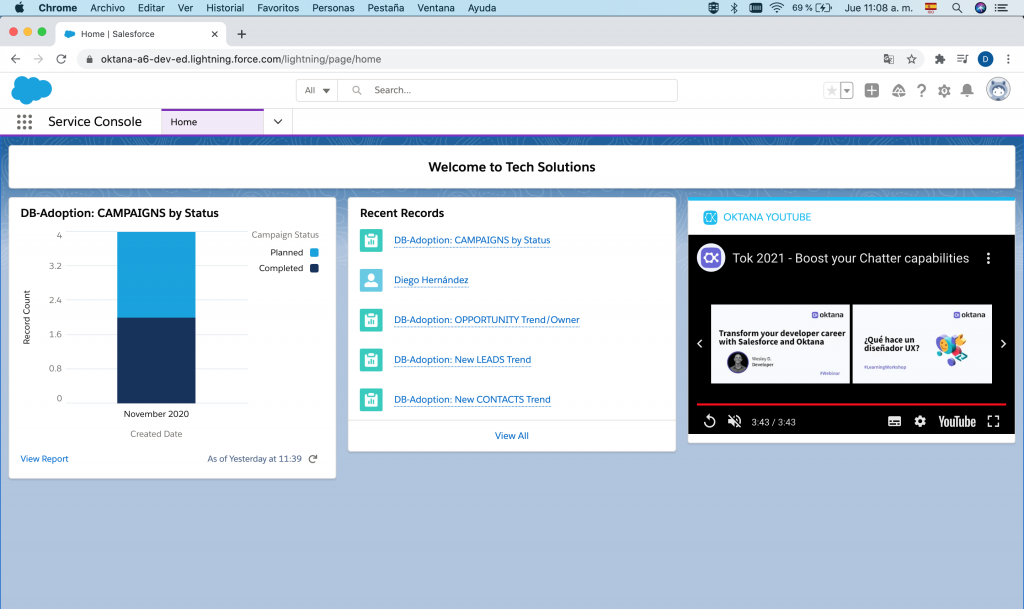 Search videos
As a Salesforce admin, you can allow your users to search YouTube videos from within your org. How does this work? Exactly as YouTube does. Enter keywords and the Lightning Web Component will retrieve related videos. Every user has their own viewing history stored, making it easier to locate previously watched videos. And you can always clear your search history with a simple click. 
Oktana YouTube is useful for everyone because it provides YouTube functionality in an intuitive way. If the admin allows it, users can visualize, share, and search any video they need. Anyone can use Oktana YouTube with other components in the same panel/screen. This way, users can access important videos without leaving Salesforce. 

Juan C. – QA Analyst @ Oktana Peru
All of this functionality makes Oktana YouTube a useful component you should definitely try. We leverage the YouTube API to embed and share tutorials, demos, or any other important message to your team right in your org. 
Install Oktana YouTube and give yourself another channel for your internal communication strategy. At Oktana, we care about your efficiency and experience in Salesforce, so if you think this is a good match for your company, install the Oktana YouTube Lightning Web Component for free from the AppExchange.
We create Salesforce products, check them out.