The Great Problem in Software Development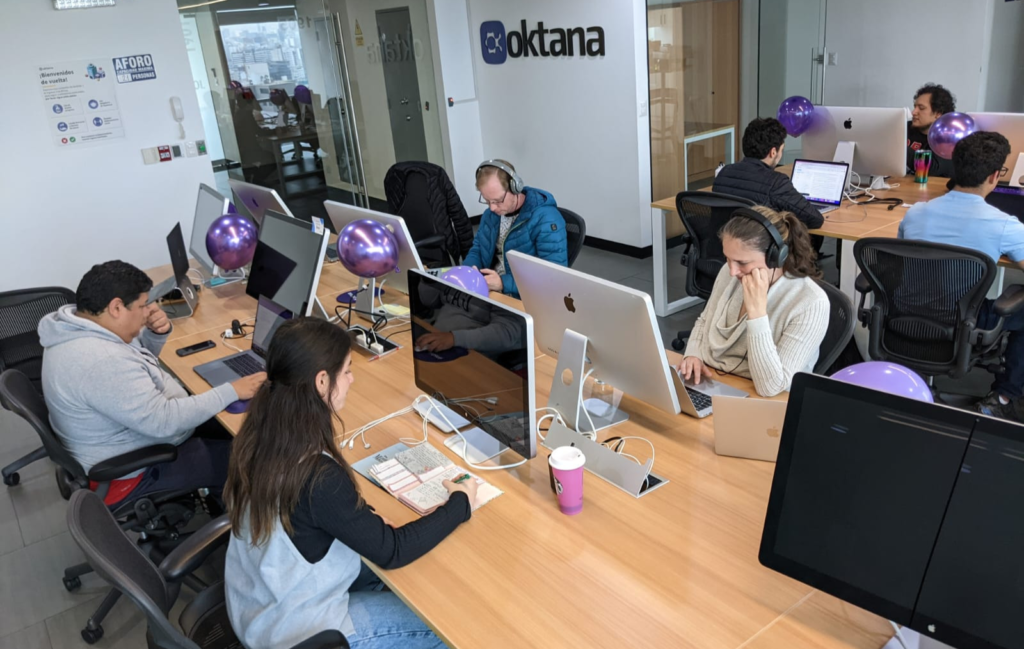 The term "Staff Augmentation" was first coined by Gartner, Inc. in 1988. When I started in the IT staff augmentation services industry a few years ago while I was at FullStack Labs, I realized a lot has changed since then. Recently having joined Oktana, this is compounded by the need for talent with skills across both fullstack and Salesforce technologies.
Despite many options available for people to learn to code, including online training and internships, demand has outpaced supply for several decades. There are endless commentaries on the subject, but a 2022 Korn Ferry study cited, "In tech alone, the US could lose out on $162 billion worth of revenues annually unless it finds more high-tech workers." That's alarming.
Not only are organizations missing out on revenue but also opportunities to innovate. According to Gartner, "IT executives see the talent shortage as the most significant adoption barrier to 64% of emerging technologies, compared with just 4% in 2020, according to a new survey from Gartner, Inc. A lack of talent availability was cited far more often than other barriers this year, such as implementation cost (29%) or security risk (7%)."
Gartner also shared that the pace of employee turnover is forecast to be 50–75% higher than companies have experienced previously, and the issue is compounded by it taking 18% longer to fill roles today than pre-pandemic.
Obviously, the need for IT staff augmentation has only increased, but traditional solutions may not be good enough for modern challenges.
Due to the everpresent demand that has outstripped supply, organizations across all industries have attempted to find and provide solutions to fill this gap in supply and demand offshore, nearshore and onshore. In the IT sector, these solutions typically cover:

These traditional models do provide a modicum of success but, for a number of reasons, there are typically additional challenges – both tactical and performance-related – with these models and many of the vendors that employ these models.
Time Zones
There are bountiful offshore resources throughout Asia or Eastern Europe which, if you're based in the U.S., unfortunately do not provide natural overlap with your team's working hours. This is a massive issue for productivity as it creates a collaboration barrier that does not support real-time context, problem solving or efficient planning. Even when resources commit to U.S. working hours, this inevitably leads to a day-to-day imbalance in energy and motivation across your team.
Language & Culture
Both language and culture have the potential to create communication issues. Many offshore resources either don't speak English or don't speak English well enough to communicate efficiently with U.S. clients which results in time loss as gaps in communication around the basics are the concentration rather than the work itself. Cultural norms also differ across the globe and can impact a team's sense of urgency and willingness to share the true status of your project.
Trust
With vendors across the globe, it's increasingly difficult to find a vendor with the same level of compliance and governance standards as your organization.
Length of Service Contracts
Many consultancies require a minimum contract term of 12-18 months or longer. It is hard for you to anticipate your future team size and skill needs up to 18 months in advance, so often clients will over-deploy contract resources. This usually results in excess capital expense and wasted time finding work to "keep the team busy" towards the end of the engagement.
Low Initial Visibility
Many vendors require clients to evaluate each candidate based on lengthy CVs and sometimes conduct their own technical interviews. This requires extra time to figure out how to evaluate contracted resources that have already been evaluated by the vendor which results in wasted productivity by your engineering leadership team. The main issue is a lack of consumable content to confirm the team member has the skills to deliver the project and a personality that will mesh well with the culture of your team. This results in a very slow onboarding process, akin to internal hiring when it should, in fact, be simple and much faster.
Attrition
High turnover is a big problem when resources feel "left on an island", increasingly isolated from their consultancy over time, which impacts performance. While not part of their client's org, and feeling separated from their consultancy, they often leave for a new organization as they are typically unable, contractually, to be hired directly by you.
Lack of Career Development
A cause of attrition, frequently vendors lack the infrastructure or incentive to invest in the career development of resources already placed on projects which puts the burden of training and career coaching on you, or leaves the individual team member to guide their path, which impacts overall performance.
What is Tactical Performance Augmentation?
When we realized the common problems above, and saw the challenges the market faces, we thought "What if we could leverage our current way of working to solve all of those problems with a new service product that is leaps and bounds ahead of anything offered by another firm?" Thus, Tactical Performance Augmentation (TPA) was born.
This new model addresses many of the market frustrations currently faced in IT staff augmentation such as slow provisioning of resources, lack of transparency in billing and inflexible length-of-service contracts.
Tactical Performance Augmentation allows you to build very specific and focused teams with exactly the right number of people with the right skills. This is the "Tactical" part of TPA and provides maximum flexibility to deliver exactly what you need, when you need it.
Using the TPA model, you structure your team with the combination of developers, quality engineers, scrum masters, UI/UX designers you need at a given time. As your needs change, you can reduce, adjust or increase those resources. 
The best piece of the tactical component is that this is done without the pressure or limitations of a length-of-service contract but instead on a month-to-month basis. You only pay for the team for the exact amount of time you need the team. 
When we evaluated the market, one of the biggest concerns across IT organizations was the lack of a performance-based offerings by vendors. There was no way for you to measure the ROI of a vendor's resources on your project, or their efficacy of one vendor against another vendor in your portfolio.
We realized the ability to provide a true Time & Materials cost model is a necessary component in providing performance-based IT staff augmentation. It's on the vendor to keep performing to earn your business.
That's the "Performance" component of Tactical Performance Augmentation. Either a vendor delivers on your project, and makes it easy to work with them, or they don't.
Solve Your IT Staff Augmentation Challenges
Oktana has provided tactical team augmentation services to customers for many years, with very high satisfaction scores and positive feedback due to a performance-based model. 
Historically, this augmentation model was utilized after large-scale project delivery engagements. Through Oktana Direct, we have opened access to Tactical Performance Augmentation, our highly transformative approach to staff augmentation, to new customers.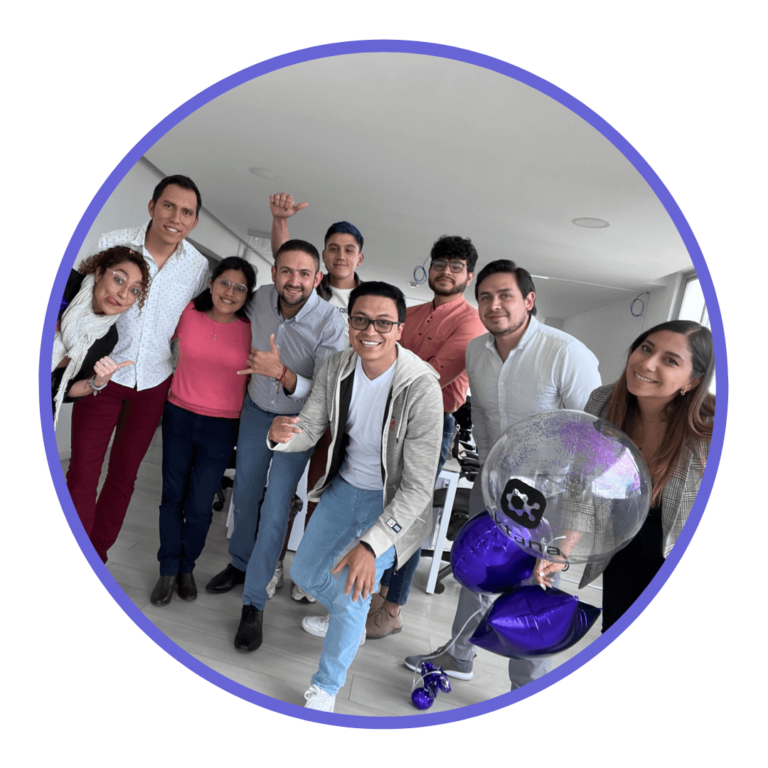 The most important aspect of the tactical component of TPA is flexibility. Oktana has always been flexible, working with each customer to help find the perfect team composition based on the work they need to get done. 
We can also address many of the other more tactical challenges companies face when hiring vendors to provide IT staff augmentation services.
Time Zones
We provide nearshore and onshore resources. With locations throughout the Americas, we provide resources with a generous overlap across shared time zones.
Language & Culture 
Our team speaks English, whether native or in addition to Spanish. Though each country has its own unique culture, many of the cultural norms throughout the Americas are shared, or complementary, which makes working as one team a smooth, and fun, experience.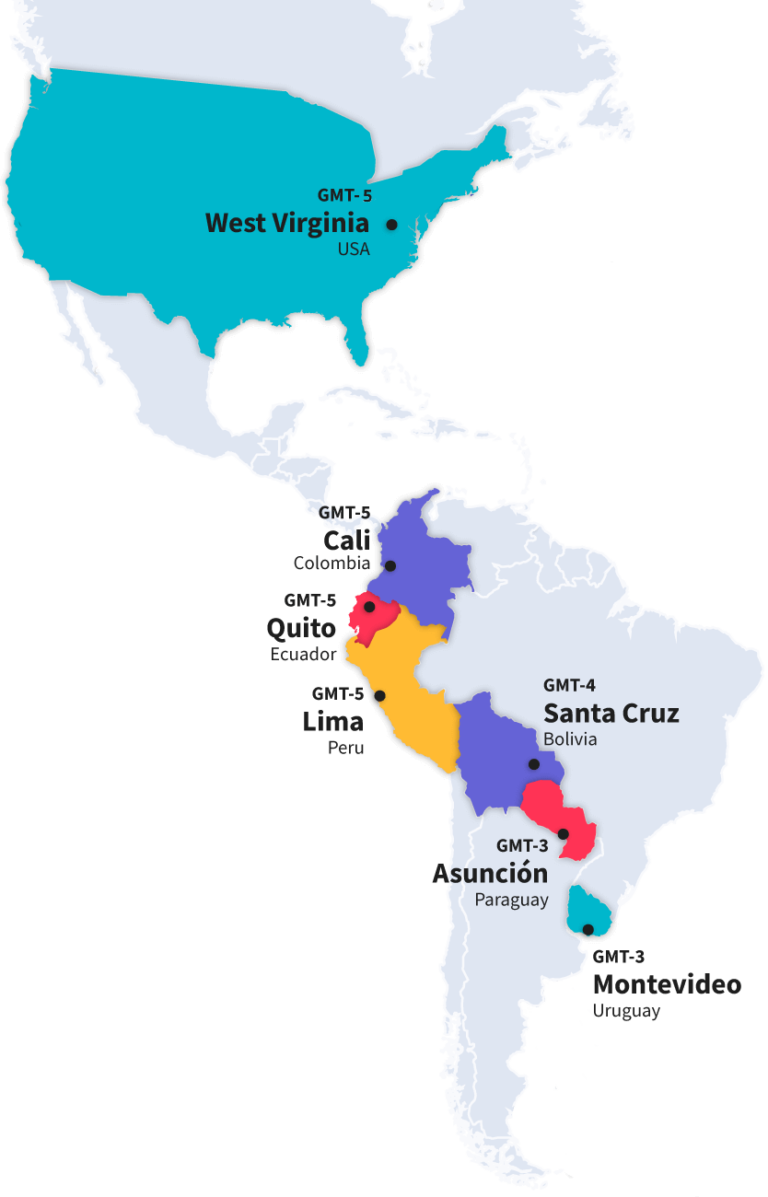 Trust
With onshore resources in addition to nearshore resources and SOC 2 certification, Oktana is a natural fit for organizations with high compliance and governance standards. Our compliance program.
Transparent Team Visibility
We provide our customers with transparent Team Transparency Profiles to introduce you to the team we have selected for your project based on their skills, experience, and interest. You will get to know your team as one team and meet them to ensure they are the right fit for your team.
Month-to-Month Contracts
We know your needs change. Again, this goes back to flexibility. Set the end date in advance, or simply give us 45 days notice when you want to roll one resource, or the whole team, down.
We earn your business. We have always provided our customers with a true Time & Materials cost model, meaning, if a resource works 7 hours and 45 minutes on a given day, then that is what we bill you.
This enables you to see how many hours of work got done at the end of a sprint, epic or month, versus how much we invoiced you for that resource, to more accurately calculate velocity. We call it the "Performance-to-Spend ROI". If you're not happy with that ROI metric, simply give notice that you would like to transition a specific team member off your project.
It's on us as a vendor to keep performing to earn your business. We give you the model, tools and process to measure our efficacy against other vendors in your portfolio – or against your own team – to make sure that it makes sense to continue to pay for our service.
Just as we addressed many of the additional tactical challenges, we want to also address some of the additional performance-based issues we know companies face when hiring vendors to provide IT staff augmentation services.
Retention
To minimize any of our team members feeling they are on an island, isolated, we build your team in such a way that they will have the support they need. We encourage our customers to treat them as they would treat their own employees to build a connection to their business, just as we make efforts to ensure everyone knows they are what makes Oktana special. We are committed to our team and they are treated with respect and care which carries over to your organization.
Career Growth 
We invest in our team's continuous growth. Our team members complete extensive onboarding training to meet our standards, which customers should trust, and this continues as their career grows with us. Our training team works with each team member to guide a path that enables them to excel on your project and mature in their field while our resourcing team ensures team members move to projects that support their career growth.