We worked with Celebrity Cruises a multiple award-winning Royal Caribbean subsidiary that offers luxurious cruise vacations. They focus on lavish experiences, remarkably personalized customer service, and industry-leading cruise designs.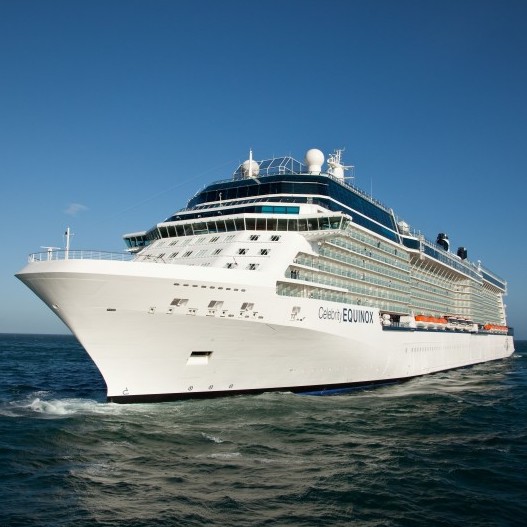 Need: Lead Collection Mobile App Integrated with Salesforce
Lead capture has always been a challenging task, especially in big events, given that there is so much to do and see. Attendees have limited time to answer questionnaires and fill out forms, making capturing the attention of potential customers harder than in different contexts. For these reasons, it is necessary interactions are as efficient as possible, capturing the most out from the moment. We know that in most cases wifi is unreliable, causing trouble when updating the information into the cloud.
Celebrity Cruises sales team had an upcoming event only two months away, an opportunity to gather information about potential luxury cruise customers and capture qualified leads by offering prize draws and promotions. Previously, this was done manually. As an innovative company, the team knew they needed to solve lead capture issues other companies experience at such events, quickly and efficiently. Consequently, they partnered with us to develop a mobile app that connects to Salesforce for use at conferences and events.
Solution
To enable the sales team to easily capture leads from an iPad on the show floor, Royal Caribbean wanted to develop a completely new, unique, and customized iOS app for use across the organization. Our business analysts collaborated with our app developers and designers to study the sales team needs to ask the right questions at lead capture to ensure managing leads would be efficient.
The UX was created by our designers using Invision which allowed us to collaborate with the Royal Caribbean team throughout the design process. We used React Native to build the user interface, allowing us to focus on personal engagement and not distract with complex UI.
The surveys are designed to allow questionnaire completion in a shorter period than the old method. The app incorporates a dashboard with metrics, a crucial tool to facilitate the creation of post-event reports.
As wifi is not always guaranteed on a show floor, the app allows the sales team to collect individual leads offline. Once the iPads are connected to the internet, all the information gathered at the event is automatically uploaded and synchronized into Royal Caribbean's Salesforce org using Salesforce DX
Following the compliance requirements, our developers ensured the app followed GDPR concerning data protection and privacy when synchronized into the Salesforce org. This involved creating a program using Apex to obfuscate personal data when users request to delete it from the server.
Results
The Celebrity Cruises sales team has been pleased with the solutions given by the mobile app, particularly in comparison to the previous manual method of lead capture and management. They will continue to use this app in future events and conferences because it makes lead capture easier, faster, and much more fun for the team!
Read more about our Staff Augmentation services.