September is almost here, and Dreamforce is just around the corner! The Oktana team will be attending this year, so we've been keeping ourselves busy preparing for it with much anticipation.
This year marks the event's 20th anniversary, and the theme they've selected reflects the significance of this momentous achievement: "Go Big and Come Home".
It will be held at its regular venue, the Moscone Center in San Francisco, from September 20th to the 22nd.
Why Attend Dreamforce 2022
Dreamforce brings together thought leaders and industry pioneers for a week of idea sharing. You'll learn, you'll network, and you'll grow. And most importantly, you'll have a ton of fun.
Here are four reasons why we love attending Dreamforce so much…
1. Learn: Dreamforce will have over 1,000 sessions and workshops this year, learn about new products and releases, have hands-on experiences, and get inspired. This is the 'World's Largest Software Conference' after all.
2. Connect: It is the perfect place to meet new people, build careers, and completely transform your career by networking.
3. Give Back: Salesforce is all about Philanthropy, Dreamforce couldn't be different. By attending Dreamforce, you're giving back too. Over the years, over $100M has been raised and donated during Dreamforce to a variety of charities and communities.
4. Have fun: When Trailblazers get together, it's a party. And Dreamforce is the biggest one of all. Dreamforce is a celebration of the community. And this year, the Red Hot Chili Peppers are performing live!
Who is going to be there this year? 
Tens of thousands of like-minded Trailblazers from around the world.

The Red Hot Chili Peppers! 

World celebrities, activists, and athletes 

Bono |

Lead singer of U2; Co-Founder of ONE and (RED)

Jennifer Hudson |

Emmy, Two-Time Grammy, Oscar & Tony Award-Winning Artist

Matthew McConaughey |

Academy Award-Winning Actor, NY Times Bestselling Author & Salesforce Brand Partner

Earvin "Magic" Johnson |

NBA Legend and Chairman & CEO of Magic Johnson Enterprises

Simu Liu |

Actor & Writer

Dina Asher-Smith |

Two-Time Great Britain Olympian

Salesforce Chair & Co-CEO Marc Benioff and Co-CEO Bret Taylor
Recommended sessions
The Dreamforce agenda has been released, and great content will be available for all kinds of roles, products, industries, and more. So, how do you ensure to get the most out of your experience? 
Take a look at these curated lists of Dreamforce sessions we recommend attending based on your role…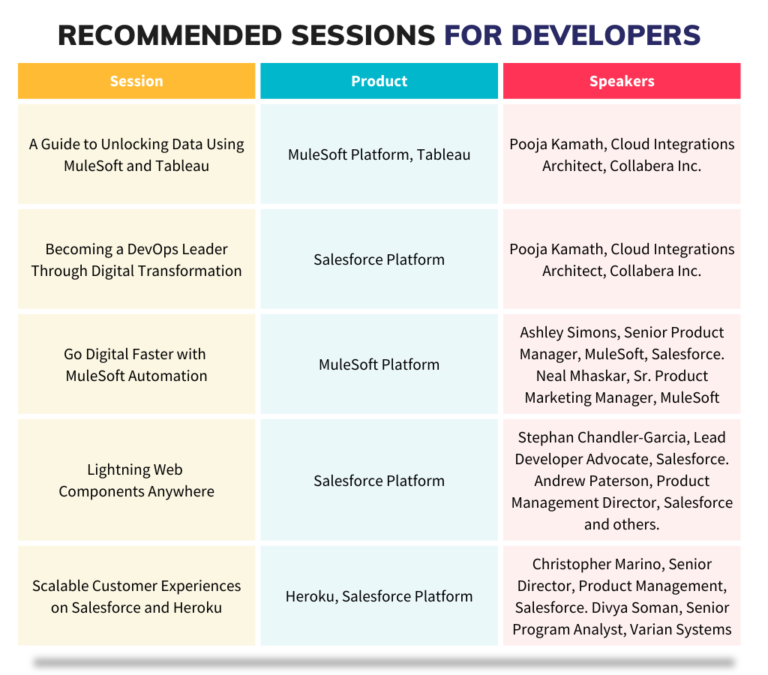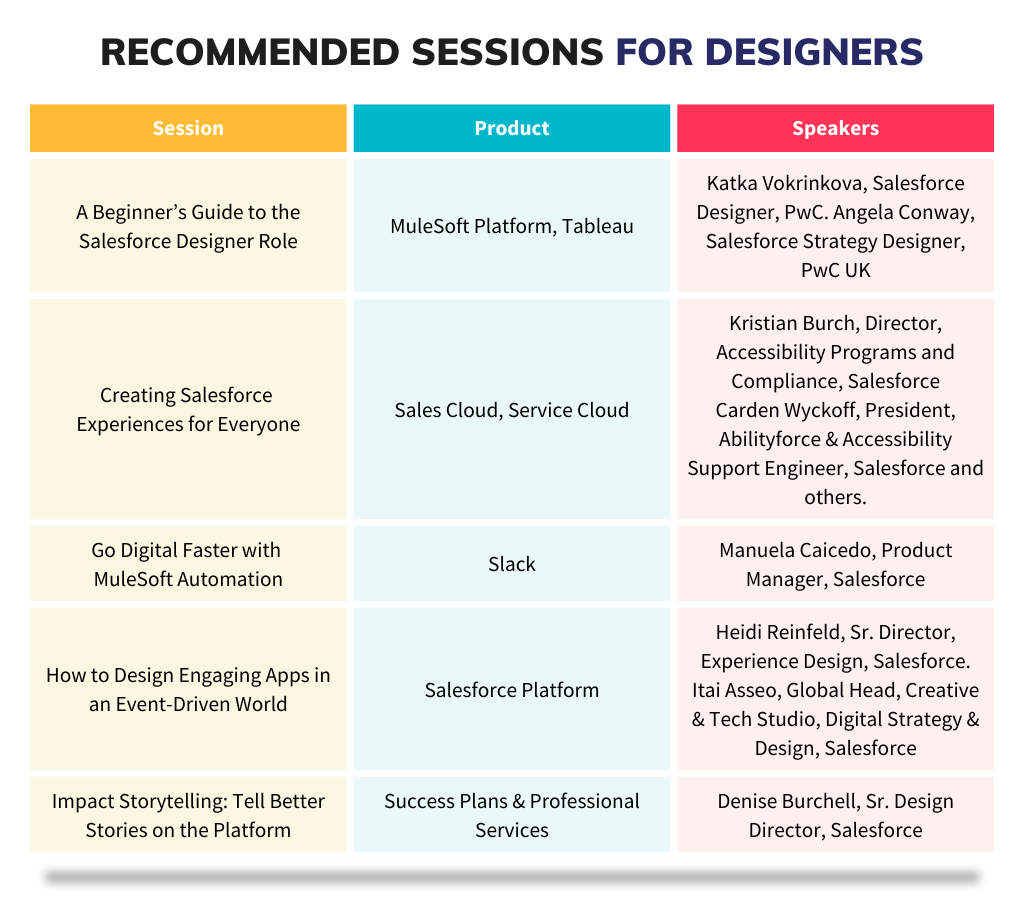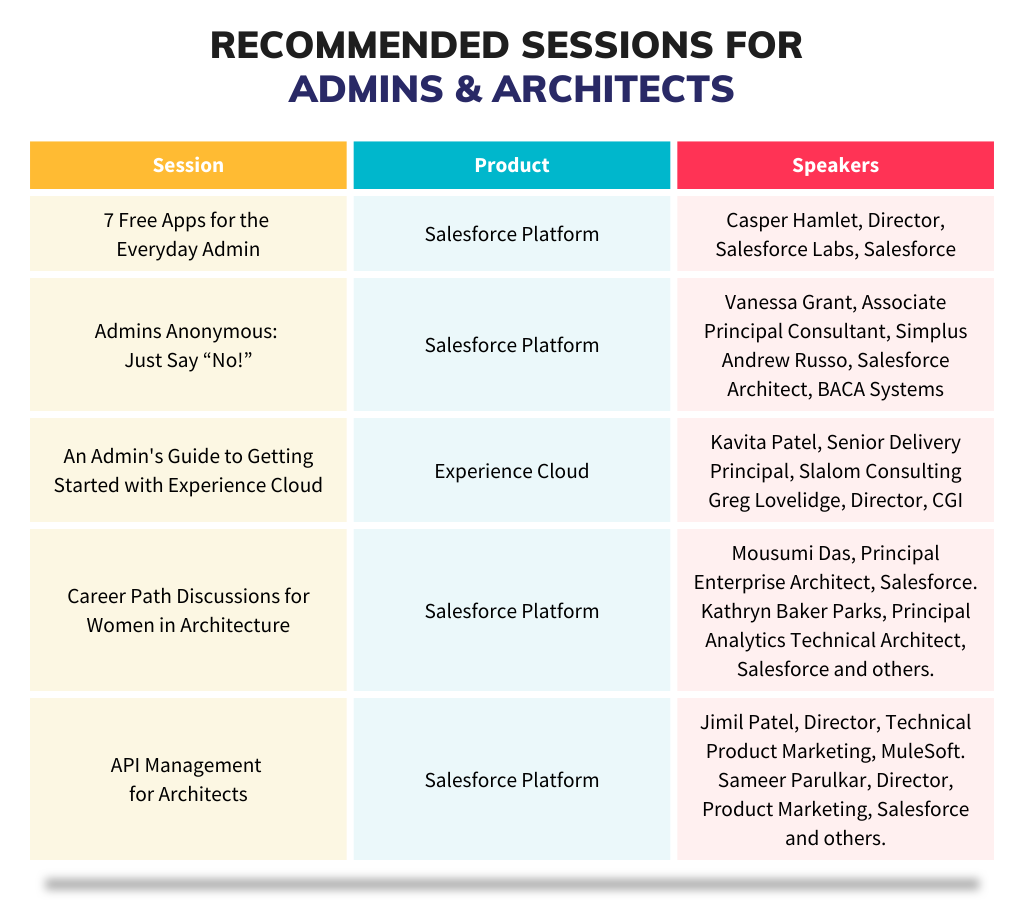 See you in San Francisco!
This year we will be attending Dreamforce. We booked a meeting room nearby the Moscone Center (see the map below), so you can meet the Oktana team and chat about Salesforce technologies, languages, and frameworks to enable your company's innovation.
Interested in setting up an appointment to meet with someone from our team during Dreamforce? If yes, then follow this link to select a time that's convenient for you.
Here's the Details…
Where: Mindspace | 575 Market Street @2nd
When: September 20-22 | 10 am – 5pm
Amenities & swag:
Lounge spaces with phone booths

Kitchen with coffee, water, tea, fruit, and sweets
Custom knit socks
Webcam covers
We're ordering dozens of freshly baked alfajores as a way of sharing our company's South American culture with those visiting our meeting space
Oktana team attending Dreamforce:
Jaime Solari | CEO
Marcos Solari | Co-Founder
Dennis Picht | CRO
Christine Burnham | VP of Sales
Jon Parker | Strategic Account Executive