Choosing the right platform to build your online business is a very important decision to make. Power technology infrastructure must be integrated into your site to support the customer buying journey and drive your customers toward a conversion. Integrating Shopify with Salesforce Marketing Cloud will help your business increase customer engagement, provide a personalized experience, and much more benefits that will help you generate conversions and optimize the journey of your customers.
In order to integrate Shopify and Marketing Cloud, you will need MuleSoft, to help exchange customers, products, and order data between both platforms. A tracking code is installed in your Shopify store that syncs product views and other actions taken in your store with Marketing Cloud. This allows you to generate reports, send customized emails throughout the entire shopping cycle, and have a 360-degree view of your customers so your team can create a more personalized experience, resulting in more engagement, more sales, and less investment.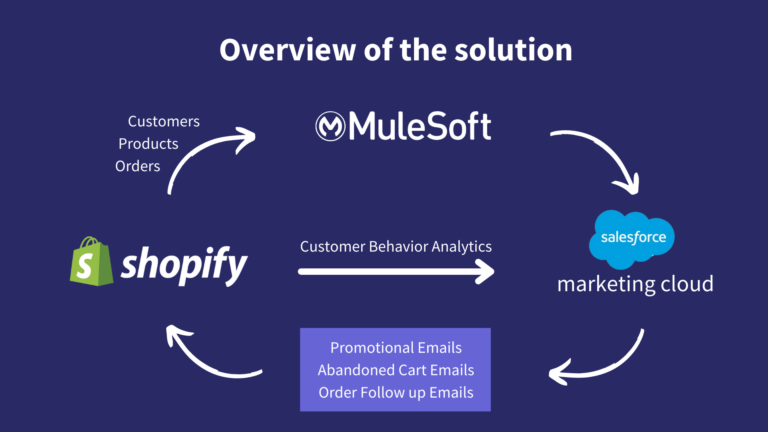 Benefits of the Integration
Personalized Shopping Suggestions Powered through Einstein AI
Every time your customer creates a Shopify account, they're automatically added to your database so you can decide (depending on their behavior) the best email campaign or flows to include them in.
For example: Bob creates an account in your company's online store and then he made a purchase. Now he receives a personalized order confirmation email with the details of his purchase and additional product recommendations based on his shopping interests.
These product recommendations are generated through Einstein AI, with customer data such as previous purchases, browsing history, and other significant shopping patterns.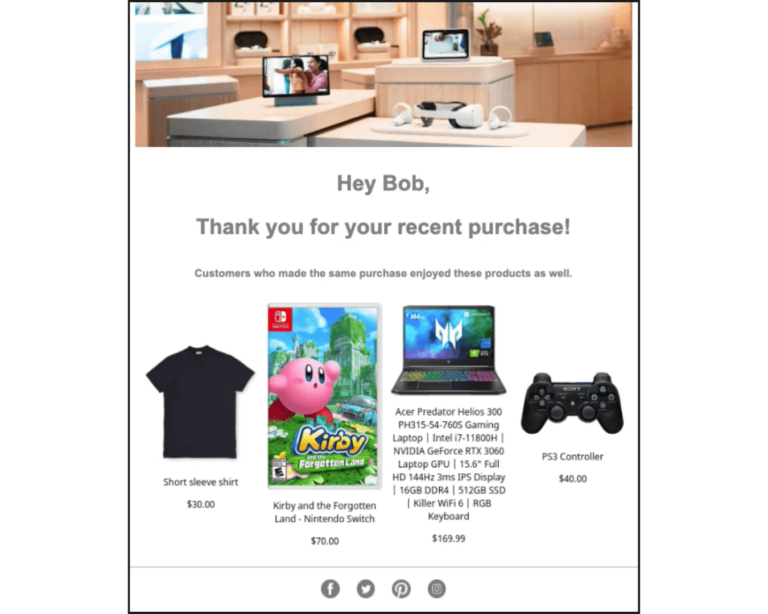 Abandoned Cart Reminders Personalized with Shopify Data
With this integration, your customers can receive a customized email whenever they added products to their shopping cart, but didn't complete the purchase. This feature allows you to configure personalized flows, so you won't have to worry about losing a sale. Simply set up the amount of time you wish to remind your customers about their pending shopping carts, and the email will be automatically sent from Marketing Cloud.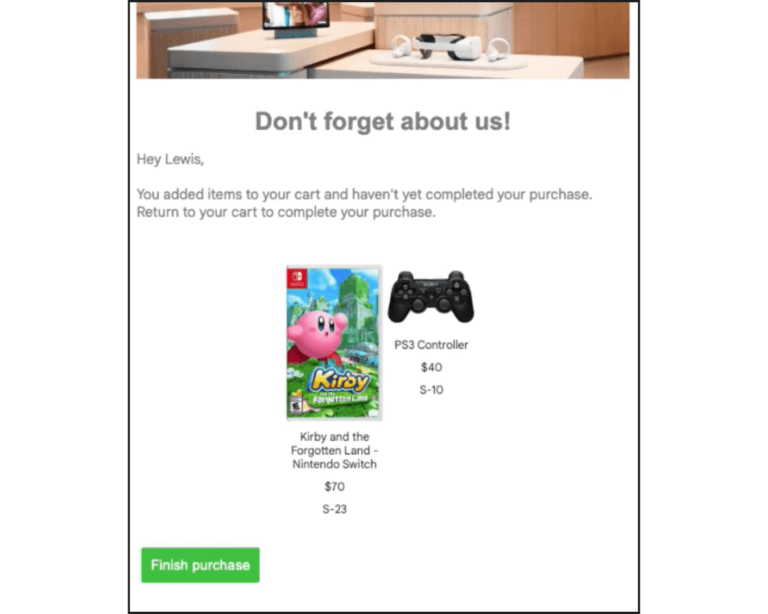 Create Custom Marketing Campaign Flows
With Marketing Cloud, you can easily create and customize marketing campaign flows to reach your customers throughout different stages of the buying cycle. As mentioned above, you can create flows for abandoned shopping carts and email purchases. Flow can also be configured for newsletters, sales promotions and whatever email marketing approach fits your strategy.
How does a Guided Send work in Marketing Cloud?
Create the email template and define your audience.
Select the data extension option so you're able to send an email to all of your target audience.
Finally, select the email address from which the campaign would be sent
Just follow these three simple steps, and you too can send email campaigns to your selected Shopify subscribers.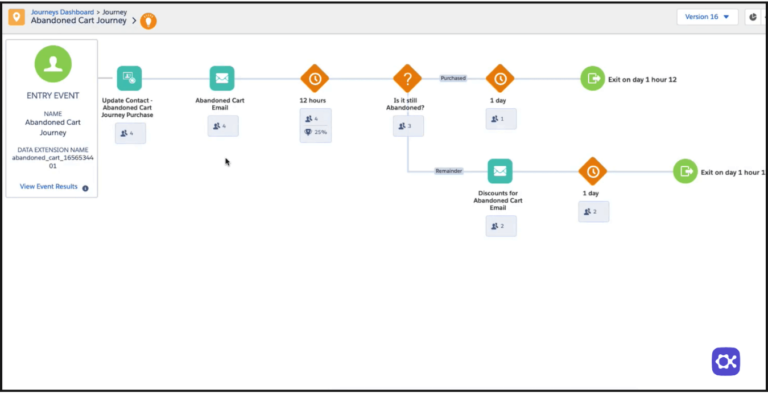 Track Success in Real-Time with Marketing Cloud Dashboard
With the Marketing Cloud dashboard, you get all the information you need to track the success of your campaigns in one centralized dashboard. With this integration, you and your team can access real-time performance results and statistical Shopify data for all of your campaigns on every email sent.
Some of the information you can access includes:
Behavior: clicks, forwards, and purchases.

Conversions and new subscribers

Email Activity: analyze which section performs better based on real-time results.

Delivery Data: number of emails sent and bounce rate

Engagement Data: open rate and click-to-open rate

Email Performance Data: conversion funnel and engagement distribution

Insights on best-performing emails, subscriber journeys, and engagement histories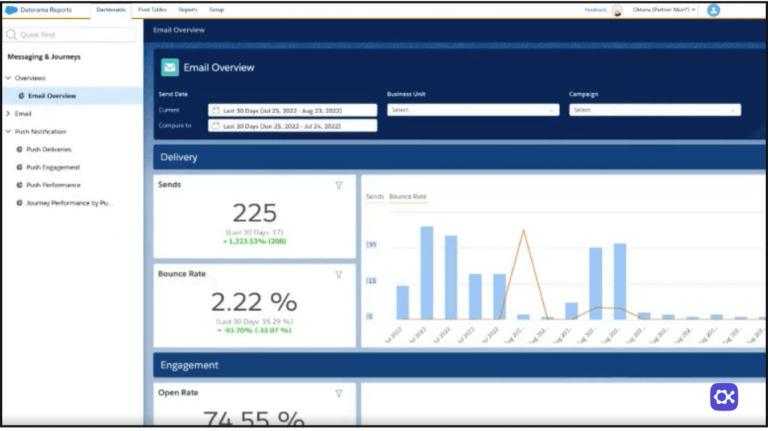 Is this something you or your company need?
We have a team of experts ready to help you. Our technical team has partnered on multi-product, cross-cloud integrations with over 8 years of experience building on the Salesforce platform. We are experienced and confident in implementing third-party integrations. We can connect any application, technology, or system to Salesforce.
If you have any doubts about this integration being the right fit for your organization, don't hesitate to contact our Sales team at [email protected] for more information.