When people think of Salesforce certifications, they typically focus on the Certified Administrator or developer credentials. For those providing consulting services on the Salesforce platform, the administrator certification is the entry point, with consultant certifications providing the next level. Salesforce-certified consultants know more about the Salesforce platform and are better positioned to help clients understand what they need. Most projects involve Sales Cloud, Service Cloud, or Experience Cloud, which are central to the Salesforce platform.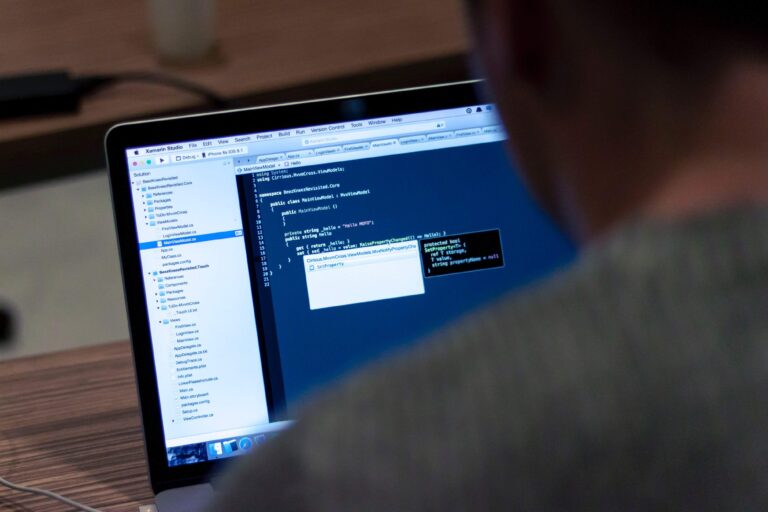 When approaching a new project, you can usually expect that at least 80% of the requirements can be met with out-of-the-box functionality. Certified consultants are better positioned to guide clients, who are typically not familiar with the platform, don't know how to implement the features they need, and have many questions. Knowing how these products work helps you help them figure out the best way to implement them and ensure they are able to leverage as much out-of-the-box functionality as possible. Even when installing the products, there are always a variety of steps and configuration tasks involved. Certification helps you prioritize this work and determine the next steps for all your projects. 
When clients partner with you on a new Salesforce project, you will know what the client needs, what they should consider before starting, which licenses they will need, and recommend different approaches. These certifications even help you to create a budget for the project as you will have learned the pre-sales approach.
 Let's take a closer look at the three consultant certifications.
Certified Sales Cloud Consultant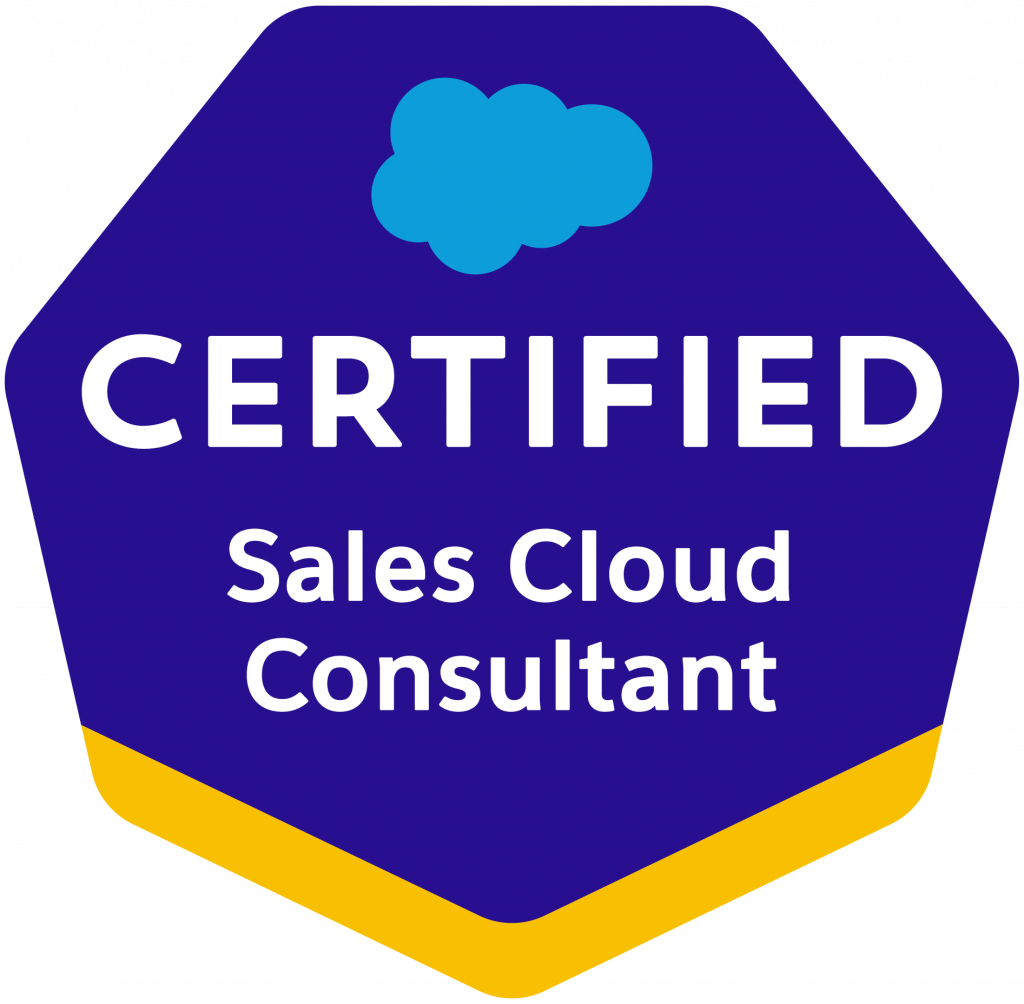 Eduardo C: Business Analyst & Salesforce Consultant. 10 years of Salesforce experience.
Certifications: Administrator, Advanced Administrator, Platform App Builder, Platform Developer I, Sharing & Visibility Designer, Sales Cloud Consultant, Service Cloud Consultant, Experience Cloud Consultant.
How has the Sales Cloud consultant certification been useful?
Eduardo believes that being a business analyst and a Salesforce consultant means that he brings a different point of view when it comes to this certification. However, some of the most important things to consider are:
Standard Objects: The standard objects are account, contact, opportunity, lead person accounts, and products. You know how they are related, master details, lookup relationships, and so on.  In some projects, the objects may have different names. Let's say the "account" object is renamed to "vendor" or "client," because you already know everything related to the account object, you know what comes with it.
Marketing Campaigns: Opportunities may be related to multiple marketing campaigns. You can influence opportunities with marketing campaigns.  
Quotes/ Products/ List Prices: Generally speaking, it's easier to implement with out-of-the-box functionality. If you are making a custom deployment, there are many things to consider. If it's out of the box, generally speaking, you avoid some pain points in the business process.
Opportunity and account teams: With the administrator certification, we learned about sharing options like roles, but here we focus on others ways to share objects, like opportunities and account teams. It's very useful and you'll use them often. 
Territory Management: There is another way to share opportunities and accounts by using territories. In most cases, the territories are related to geography or region. Eduardo stresses the importance of understanding how this works as it will be asked in the exam. 
Multiple Currencies: What happens when you enable multiple currencies? When or where do you need to update the exchange rates, and what happens when you apply the exchange rate? As you know, prices tend to change frequently, it is very useful to know when these price changes will affect the opportunities. 
Quota/Goals: Salespeople usually have quotas and need to reach certain goals. Understanding how these work is central to helping clients use Salesforce to support their business processes. 
What else do you need to learn?
Eduardo believes the most important item to remember is that the licensed add-ons such as CPQ, Lightning Sales, and Maps, among others, aren't included in the exam but they are vital when it comes to projects. It is important to consider the limitations, insights, and use cases of these licenses to decide which ones to use in specific contexts. 
If you are interested in taking this certification, check out the Sales Cloud Consultant exam guide and complete this Trailmix: Prepare for Your Salesforce Sales Cloud Consultant Credential.
Certified Service Cloud Consultant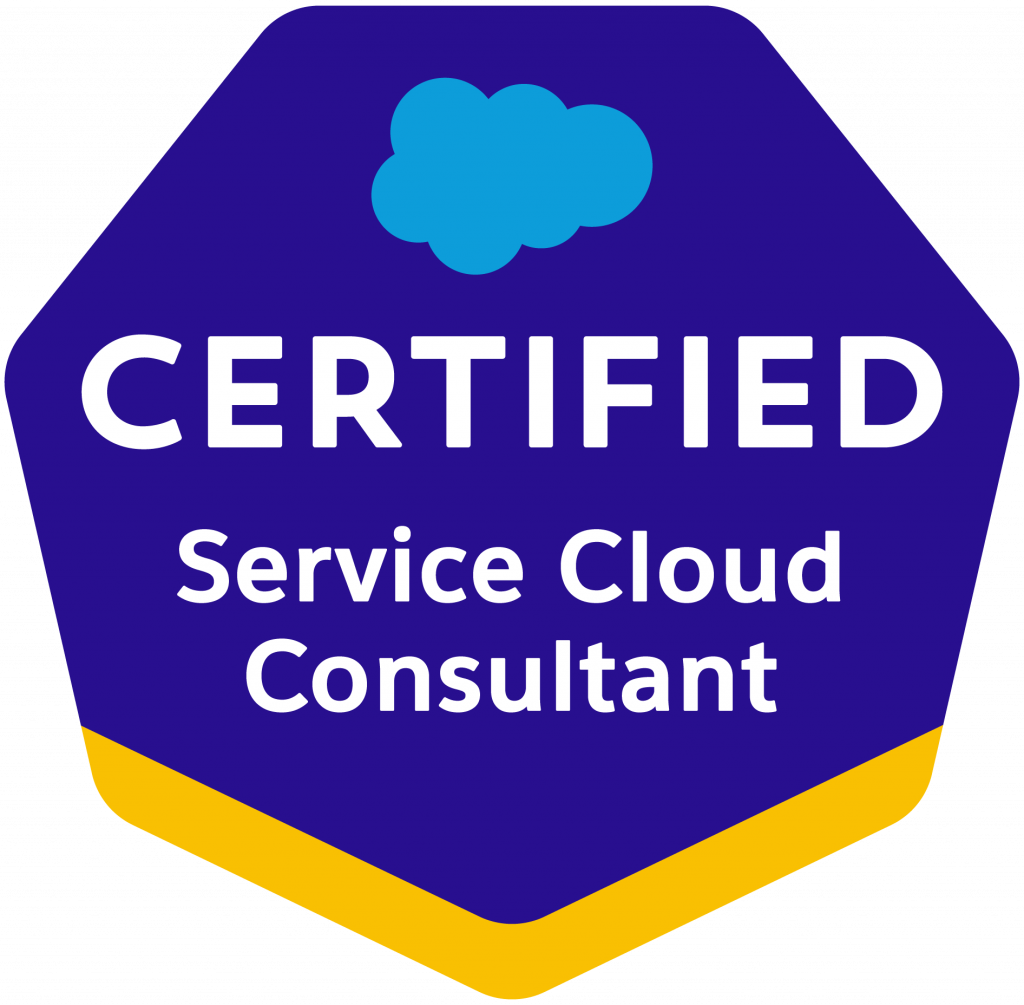 Lakshay A: Salesforce Quality Engineering, 5 years of Salesforce experience.
Certifications:  Administrator, Advanced Administrator, Platform App Builder, Tableau CRM & Einstein Discovery Consultant, Service Cloud Consultant
How has the Service Cloud consultant certification been useful?
This certification is designed for those who want to successfully design and implement Service Cloud solutions that are maintainable, scalable, and contribute to long-term customer success. 
This certification requires an abundance of knowledge on translating client customer service requirements into Salesforce design, leveraging best practices, and minimizing the need for custom development. It also helps in facilitating business process reviews to identify client requirements. 
Interface Customization: Configuration of the interface for customer support helps enhance the experience for the agents or any support center environment. This includes knowing how to configure all of the ins and outs of the console, both in classic and increasingly more in the Lightning experience. 
Channels: You'll learn how to deal with the various customer interaction channels such as web, telephone, emails, and other social media. 
Knowledge articles: You will also learn about knowledge articles, to facilitate faster resolution times. This will help you learn the interface configuration to allow for rapid entry by the agents and sharing of reference information through articles. All this will result in faster resolution times
Omni-Channel: The next part is Omni-Channel, which helps to route cases intelligently. Sometimes we may need to take into account the various skills and skill levels of individual service representatives. Lakshay was impressed by the sheer volume of complexity that can be handled with just clicks instead of code. 
Analytics: With Tableau CRM (formerly known as Einstein analytics), you can sift through mountains of data and case records to discover patterns and surface actionable insights, to take effective case management to a whole new level. Along with this, there are two topics which will be around designing end-user training and supporting related documentation. 
Service level agreements: Companies are obligated to provide certain levels of service, which will lead you down the path of implementing intervention milestones. 
Now moving on to what else you'll learn along with that, there are a few more things like:
Sales Cloud channel integration
Data management 

These include use cases and considerations for common services or integrations. It explains the concentration of the data migration and the data quality.
When Lakhsay prepared for the exam he followed the topic-wise approach. There are nine topics that you should cover in detail before taking the exam. And there are some hot topics from which most of the questions will appear, such as Service Cloud implementation and the different strategies.
If you are interested in pursuing this certification, check out the Service Cloud Consultant exam guide and complete this Trailmix Prepare for Your Salesforce Service Cloud Consultant Credential.
Certified Experience Cloud Consultant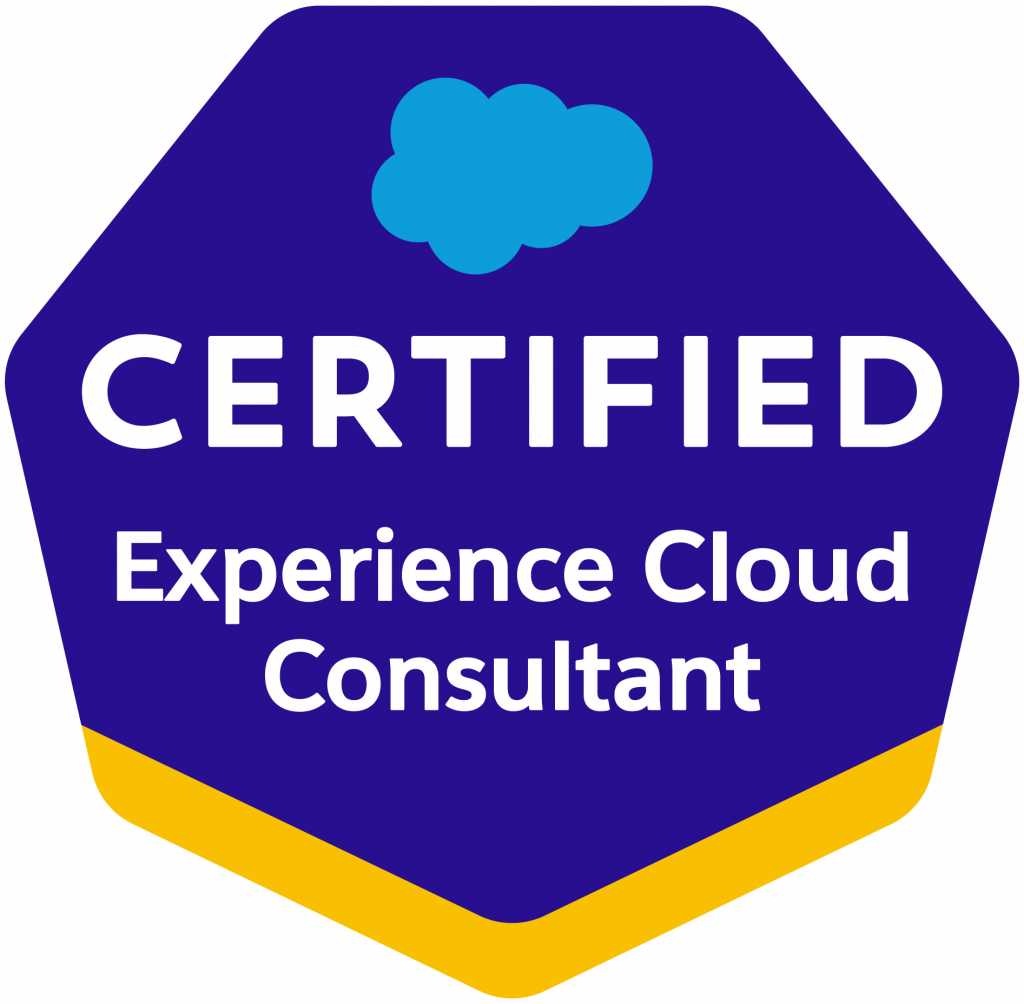 How has the Experience Cloud consultant certification been useful?
Eduardo believes that when it comes to Experience Cloud, standard objects are a good place to start. It is vital to understand how standard objects are related. Some users are related to contacts, whereas others may relate to accounts or other objects. It is important to understand how they are related, depending on the type of license they have. 
Community types: This exam will also prepare you to know the differences among partner, customer, and employee communities. You will learn about the sharing options available with each license type and typical product integrations along these lines. 
Integrations: Typical product integrations are important to know because that community will come in handy with other products that you could integrate. Communities rarely come "alone" most of the time. You will typically have some other product associated, such as Service Cloud, Sales Cloud, CQP, MuleSoft Anypoint API Community Manager, or Tableau CRM (previously known as Einstein Analytics). 
Access: Understanding public access is very helpful for knowing how public pages work and their interaction with multiple apps and databases. 
Personalization: Audience targeting has also been handy when it comes to projects. Sometimes, you may have two sites with two different audiences or you may have only one site with two licenses. When it comes to targeting, you need to define at what moment users will see each of the licenses. It is good to know the limitations and the ways we can achieve this. Eduardo recommends understanding the difference between login-based and member-based profiles because they are not configured the same way
What else do you have to learn?
Eduardo took this exam about a month ago mainly using Focus on Force. The challenge with this certification and the reason there are no Trailmixes is that it changes often, as Salesforce is constantly upgrading its communities to satisfy the needs of customers. This certification has changed its name a couple of times already from Digital Experience Cloud to Community Cloud, to the one we currently have, Experience Cloud. Eduardo recommends checking the Salesforce help links to make sure you have the latest information, especially when it comes to licensing types and templates. 
You can also check out the Experience Cloud Consultant exam guide.
Salesforce credentials grow your resume and highlight your skills. If you are interested in following this career path, check our career opportunities.