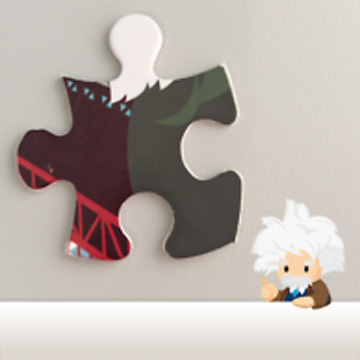 If you're like me, you have about a billion photos in your photo album that you peruse after you've had a drink or are feeling sentimental.
These photos could be of a dinner full of unvoiced farewells at a well-known restaurant with a childhood friend that is getting married or a photo of the first car that you bought. But, behind all these life events, there's usually a brand or business associated with the experience.
Salesforce launched Einstein (AI) built into its Customer Relationship Management (CRM) platform in 2016 and Einstein is now delivering more than a billion AI-powered predictions each day. Einstein can deliver advanced AI capabilities to Salesforce Service Cloud, App Cloud, Platform Cloud, Marketing Cloud, Sales Cloud and enables nearly anyone to build artificial intelligence powered apps through clicks or code.  
Within these clouds, App Cloud uses Einstein to integrate AI into its apps for enterprises and consumers. External developers utilize APIs to bring deep learning to their apps with Prediction Vision Services. Prediction Vision Services classifies unstructured images by comparing them to a vast library of pre-trained classifiers.
What this means, essentially, is that a massive range of images is categorized and fed into a neural network in order to "learn" how to classify them in an autonomous way.  
What are the implications of such image learning software?
The implications are actually widespread and exciting. Using such software would allow images that are not specifically tagged with names of brands, but are still online, to be found. The data is then used to deliver solutions and offers to people. For instance, the photos that you have online of your new car can be found by the people who manufactured it to offer personalized advertisements or messages.
KIA and SEEDPOST Collaboration
SEEDPOST, a digital communication agency in South Korea, partnered with KIA Motors to use an API developed by Immaga, a Bulgarian-based company that focuses on image analysis, recognition, and understanding to do just that. KIA Motors wanted to advertise its new KIA K5 Optima model so SEEDPOST used Immaga's own Auto-Tagging API to match thirty-six different types of the KIA K5 Optima model. People testing the process could log into a website using their social media accounts, pick three images that they thought best represented their lifestyle, the API would sort through keywords that best represent the image contents and then generate a page with custom offerings from a profile pool of thirty-six different customizations (colors, engines, seats etc.) of the KIA K5 Optima.
We built a demo that can demonstrate the potential of the newly developed AI from Salesforce that can demonstrate the potential of their newly developed AI just like KIA did with its new model. We developed a puzzle-solving application to demonstrate the API's capabilities and to offer a glimpse of the services to come.
In our demo with Einstein Puzzle at TrailheaDX (Salesforce Developer Conference), we decided to engage TrailheadDX attendees with the Einstein platform by providing the attendees with iPad Pro's that can be used to piece together a puzzle. People took their iPad's camera, showed it a piece of the puzzle and the Salesforce Prediction Vision Services API matched the piece with its place in the puzzle.  
The success of brands in the future would potentially be by leveraging data like those within untagged photos of brands, products, and experiences in social media posts to build digital solutions for client's audiences that improve their lives in an organic way.
At Oktana, we help clients leverage data and build such solutions. We approach all our projects with a focus on the quality of the design and development that we do. We also provide dedicated support long after we implement solutions for our clients. These commitments to our craft have always been a driving force behind the business decisions we make, the culture we cultivate and how we move.
So, we've decided to take our products to the next level in this age of emerging automation and deep technology. We're ready to continue to keep on top of digital trends and use machine learning, like Einstein's APIs. And we're committed to building and delivering the future of Salesforce technology and cutting-edge digital products– today.