Enterprise collaboration is one of the major catalysts in building a successful workplace environment, one where employees are engaged, where they're meeting KPIs, and where they're achieving consistent success towards their business goals. Constant connectivity enables team members to break down the barriers between departments and locations so they can seamlessly collaborate on projects. As in most industries, Salesforce decided to jump on board with their very own instant messaging product, Chatter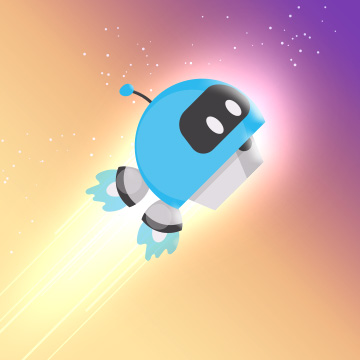 Salesforce Chatter is an enterprise collaboration platform which is used as a company intranet or employee directory. It became a popular option for Salesforce users because it is heavily integrated with all of Salesforce's clouds, objects, and features. Using Chatter, employees can tag, follow and share cases, opportunities, leads and much more to constantly keep updated on their tasks in real time.
What if we told you there was a way to make Chatter even more functional than ever? Well, we've got just the thing to enhance your experience; our product, Tok!
Tok Interface
Tok completely elevates Chatter to the next level by enabling users to maximize Chatter capabilities with an easy-to-use messenger application that includes interfaces for desktops, laptops, tablets and phones. What's even more awesome about Tok is that users don't even need to log into their Org to communicate with their colleagues.
"Finally, someone is making Chatter do what it always should've done!!! From the first day, I started using salesforce over 6 years ago I always felt that Chatter could and should be so much more. Everyone I know has to find another company-wide instant messaging platform because Chatter is so inept as a real-time communication platform. " – Michael Irving, Business Development Specialist, InTech Together, Inc.
What else? Team members can send cool and customized messages by adding attachments or files like images, GIFs, videos, etc. Tok is also super intuitive where users can drag and drop items from their desktop directly into the platform for simple sharing amongst colleagues.
We certainly can't forget about Tok's coolest features: the TokBot! The TokBot automates commands on Tok as well as on the Salesforce platform. You can create polls and surveys in Tok and share them in Groups on the Tok interface. Also from within Tok, you can list views, create new contacts, leads, opportunities and much more. Since Tok is fully integrated with Salesforce, all of this info will automatically be stored in your Salesforce Org.
TokBot
Enterprise collaboration is a tool that will never go unnoticed because of the impact it has on team member engagement, and that's why Chatter has stood the test of time on the Salesforce platform. But if you want to extend your Chatter capabilities seriously and on a killer UI, Tok is the solution!