It's time once again to shine the spotlight on one of the fantastic members of our Oktana family, Gonzalo Parada! Gonzalo is Oktana's Demos and Proof of Concepts team lead. In his two years at Oktana, he has grown to be a key member of our team.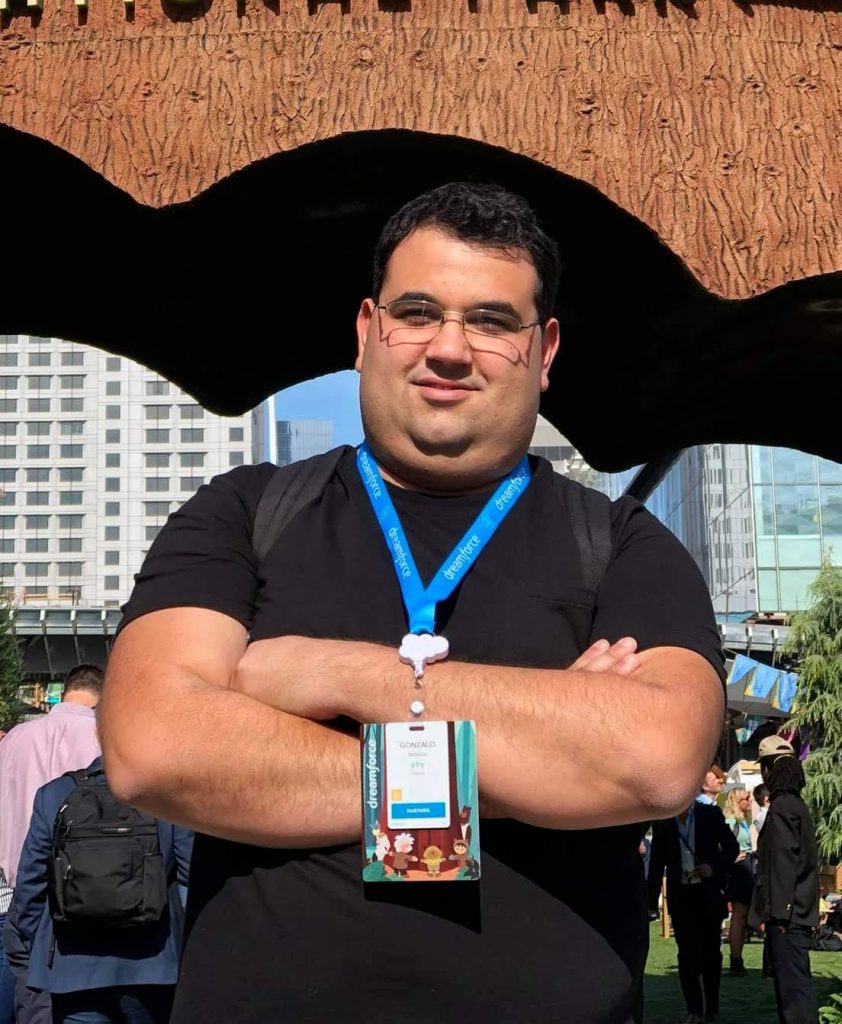 Gonzalo has been working in Salesforce development since 2011 and joined the Oktana family in 2017. In that time he's worked on a wide variety of different projects including some product demos you may have seen at some major conferences. These demos are seen by millions of people and we know Gonzalo is immensely proud of the team's accomplishments and his contributions to them. We love that our work makes it onto these big stages and Gonzalo is a huge part of how we make that happen.
At his core, Gonzalo is a Salesforce developer. He's an expert in the field and it shows in all his work. A self-styled Hardcore Salesforce Developer, Gonzalo has worked on it all, from apex, visualforce, lightning components, service cloud, sales cloud, and communities, whether it's for the classic Salesforce experience or Lightning he's got it covered. Additionally, Gonzalo is one of the only members of our team to have three Salesforce certifications under his belt, Platform App Builder, Platform Developer I, and Platform Developer II.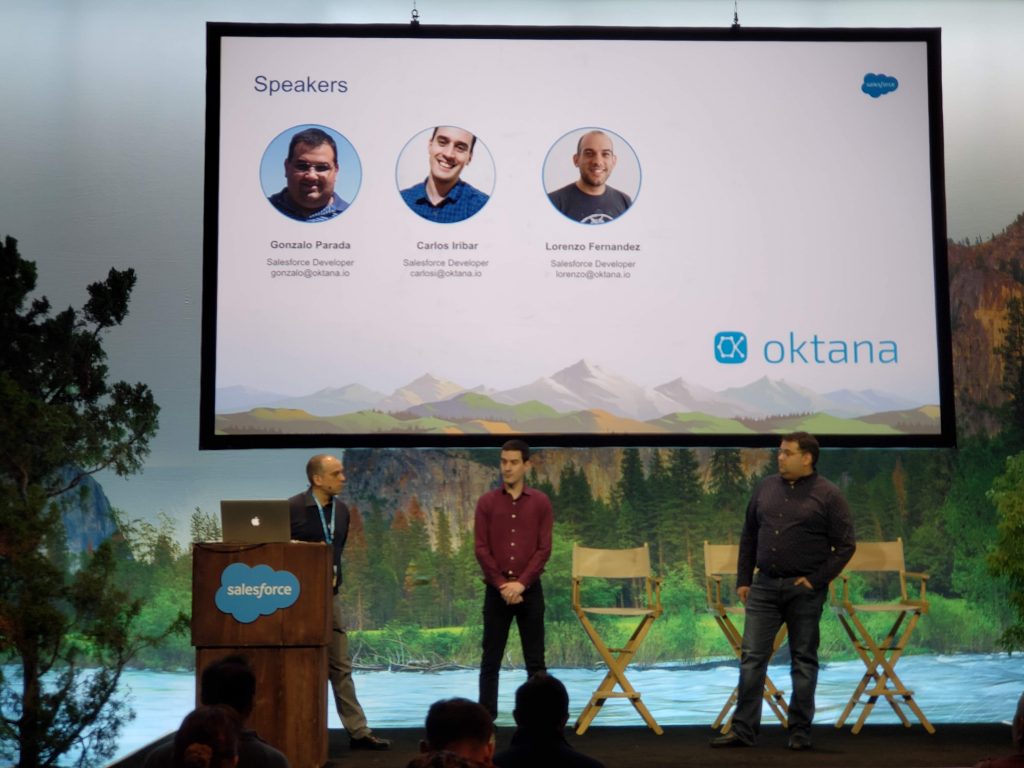 Gonzalo is very comfortable getting up in front of a crowd as well. He's lead training sessions internally at Oktana on topics such as developing for the new Lightning Web Components framework. And just like a number of our fantastic team members Gonzalo has had the opportunity to travel and share his skills with the wider Salesforce developer community. In 2018 he was fortunate enough to be able to lead a presentation at Dreamforce with fellow Oktana Showcase developer Carlos titled "Continuous Integration using Salesforce DX". Both of them were thrilled by the opportunity and have nothing but great things to say about the experience.
Though you might assume Gonzalo thinks about nothing but Salesforce that's not actually the case. A lover of technology, Gonzalo is always on top of what's new and cool in the tech world. He's also a bit of a gamer and is currently working his way through Resident Evil 2 on his PS4. But the thing he enjoys more than anything is when it's time to travel with his family and visit new places. Next month they're actually heading to the western United States for a road trip! They'll be hitting San Francisco, Yosemite National Park, Las Vegas, The Grand Canyon, and Los Angeles before heading all the back to SF to wrap things up.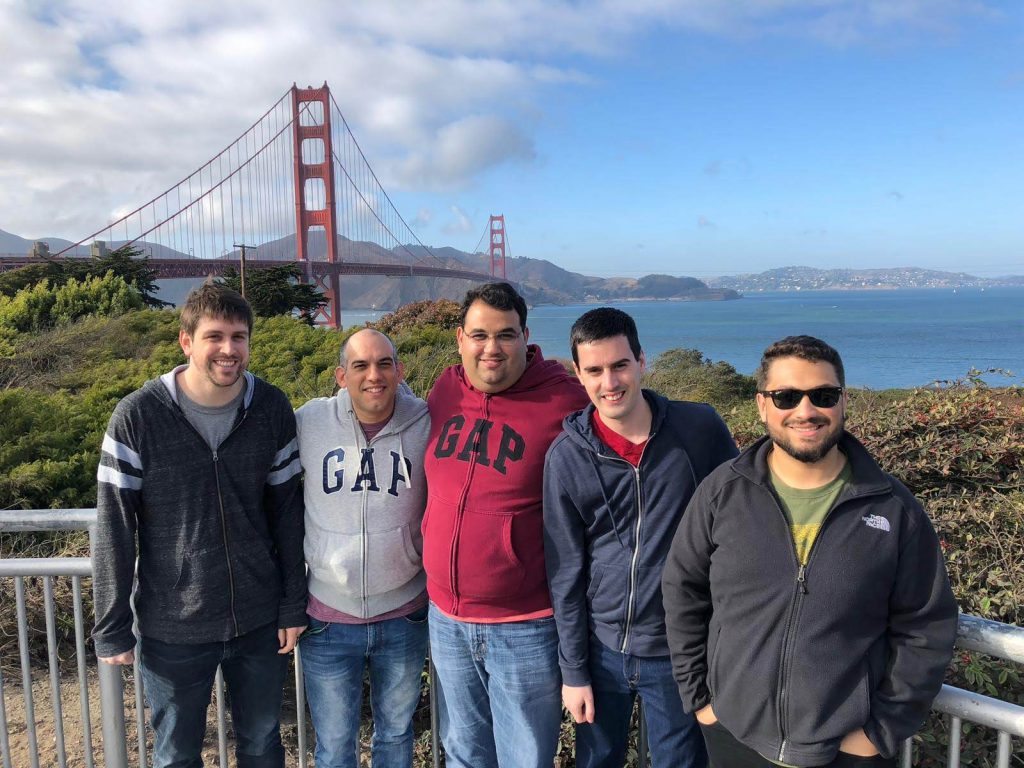 In closing Gonzalo's message about his experience here at Oktana is a simple one, "Oktana is a great place to work… But the most important thing is that you are always learning new things and improving your career." And on some level that's what we're always striving for. We want the best people to be here working together not just for the sake of the company or our clients but also for the sake of themselves. We're always learning and growing and we're thrilled to have someone like Gonzalo here to grow with us.